When it comes to holiday gifting, there are certainly a wide array of stores that offer physical items to gift to loved ones, friends, family, colleagues, and secret Santas alike. But with the popularity of minimalism on the rise thanks to the likes of Japanese tidying guru Marie Kondo, some gifters may be wondering how they can give memorable gifts this holiday season without adding to piles of stuff that may one day be discarded.The answer for many of these gifters can be experiential gifts. Experiential gifts can include a hotel stay, tickets to a festival or concert, or to a simple exploration of a particular subculture or topic (think tickets to an art museum or a walking food tour of a city).Indeed, where a giftee is located in the United States will play a large role in determining what kind of experience gift you get them. In some states, like Alaska, Utah, and Wyoming, the raw beauty of the natural surroundings provides an excellent jumping-off point for experiential gifts. In other states, major cities like Chicago and New York provide world-class art, entertainment, and food that may guide the gifter. And in others still, like Arkansas and Connecticut, surprises constructed by residents of the state to entice onlookers and tourists abound. While each state has something different and unique to offer as far as experiential gift possibilities, the commonality is that no matter where a giftee lives in America, there is something sure to delight them.

While there's nothing wrong with the typical experiences one might give as a gift—a cooking class, or an art class, etc.—the distinct qualities and attractions in each of America's 50 states may provide the perfect roadmap for gifters looking to give an extra-personalized gift. Stacker scoured a variety of recommendation sites to compile a list of 50 unique experiential gifts based in every state. Click through to see some of the most specialized experiences that can be gifted across America.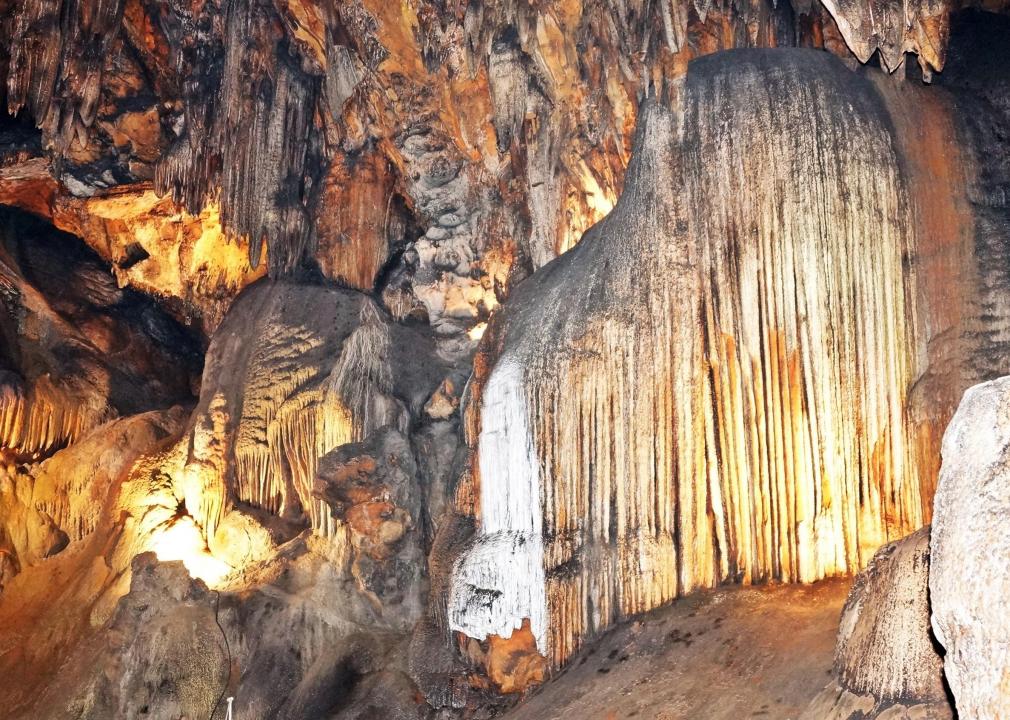 Alabama: A camping trip to Desoto Caverns
Nature lovers will remember a trip to Alabama's exquisite Desoto Caverns Park forever. Exquisite stalagmites, stalactites, and geodes line the underground caverns, offering a rare and unforgettable look underneath the surface of the earth. Spring for a nice tent for the campground, and prepare to seriously commune with nature.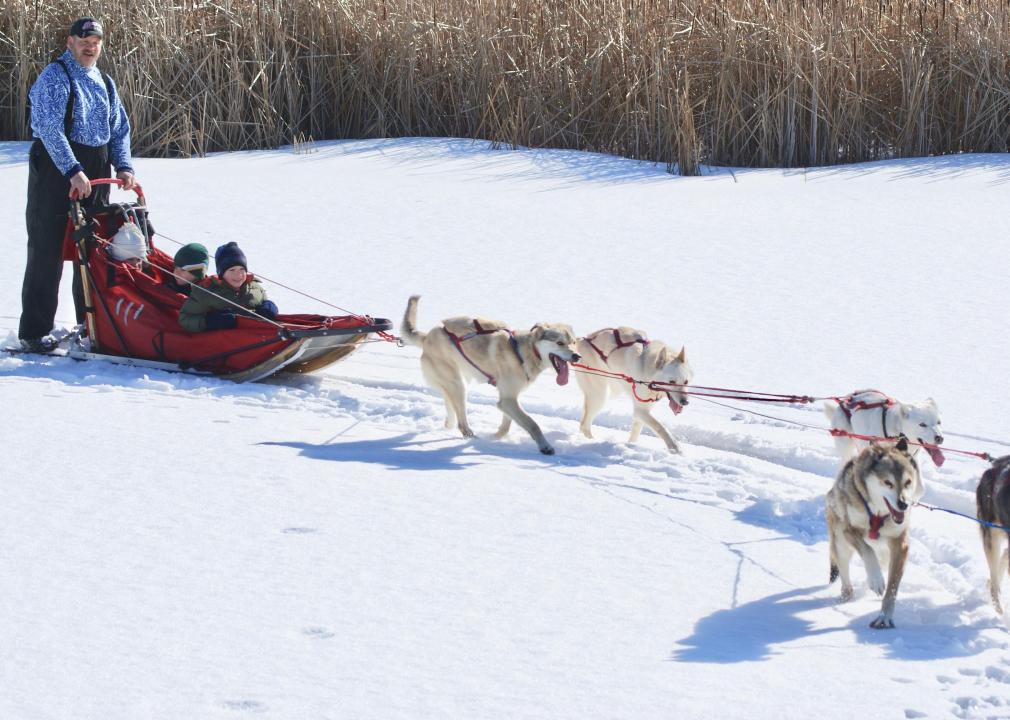 Alaska: Sled-running with huskies
Alaska's raw natural beauty makes it an ideal place for gifting an experience, but perhaps the most classic option here is a trip to ride a husky-pulled sled through the snow. Many tour companies include this as part of their Alaska tourism packages, where they helicopter tourists onto a glacier to meet and run with the sled dogs.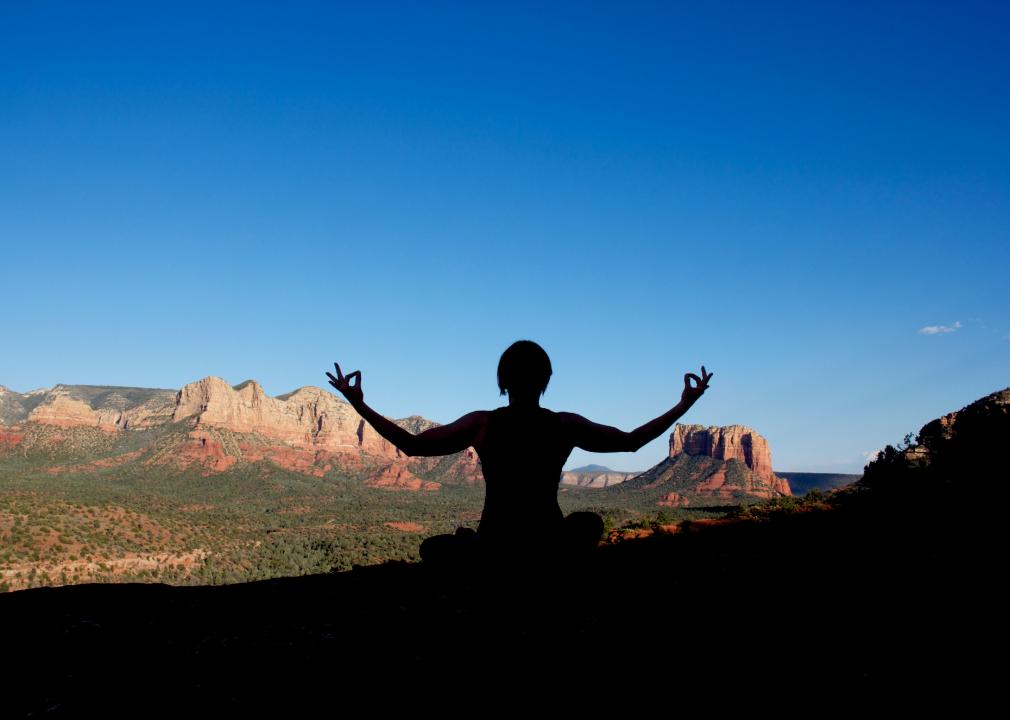 Arizona: A trip to Canyon Ranch
For wellness enthusiasts, the ne plus ultra of experiences is a trip to a health spa. The original health spa, Canyon Ranch, is located in Tuscon and offers guests the opportunity to take a break from the hectic pace of modern life with a schedule devoted entirely to meditation, movement, cleansing, and calm.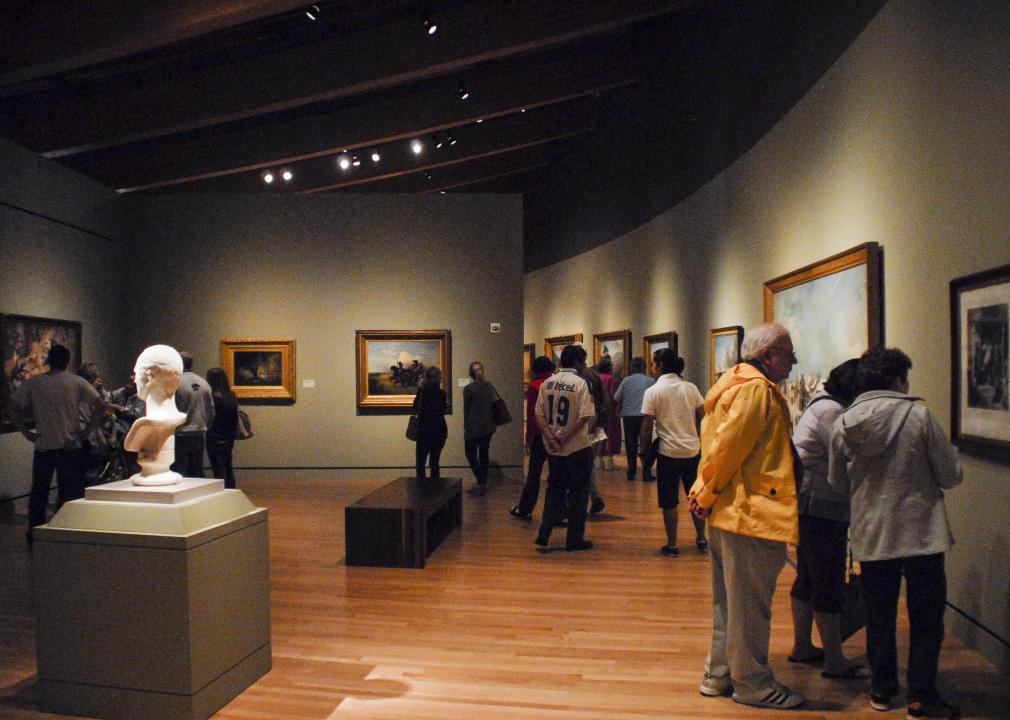 Arkansas: A Bentonville art tour
Bentonville, Arkansas, may best be known as the home of retail behemoth Walmart, but it turns out the city has some pretty strong art game too. The city recently opened a powerhouse art museum, the Crystal Bridges Museum of American Art, which includes works ranging from Yayoi Kusama to Dale Chihuly.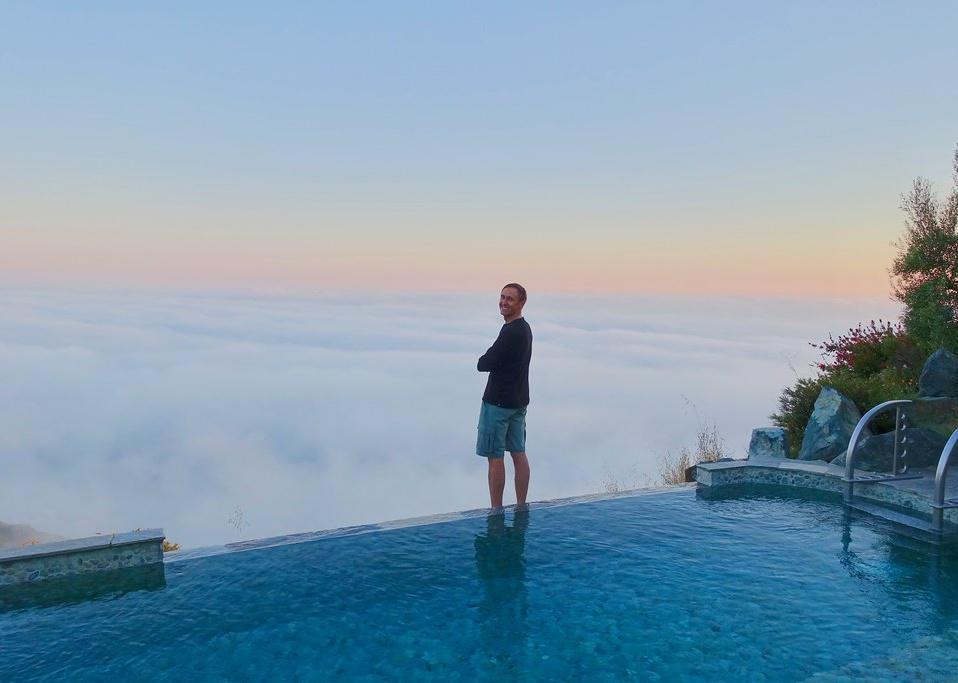 California: A visit to the Post Ranch Inn
The Post Ranch Inn is perched on the edge of one of the most beautiful stretches of the California coast in Big Sur. The spa, restaurant, and hiking nearby are all top-notch, and the rooms look out over the Pacific. Televisions are not allowed, nor children under 18, making the Post Ranch Inn a particularly ideal place for couples looking for a little quiet one-on-one time.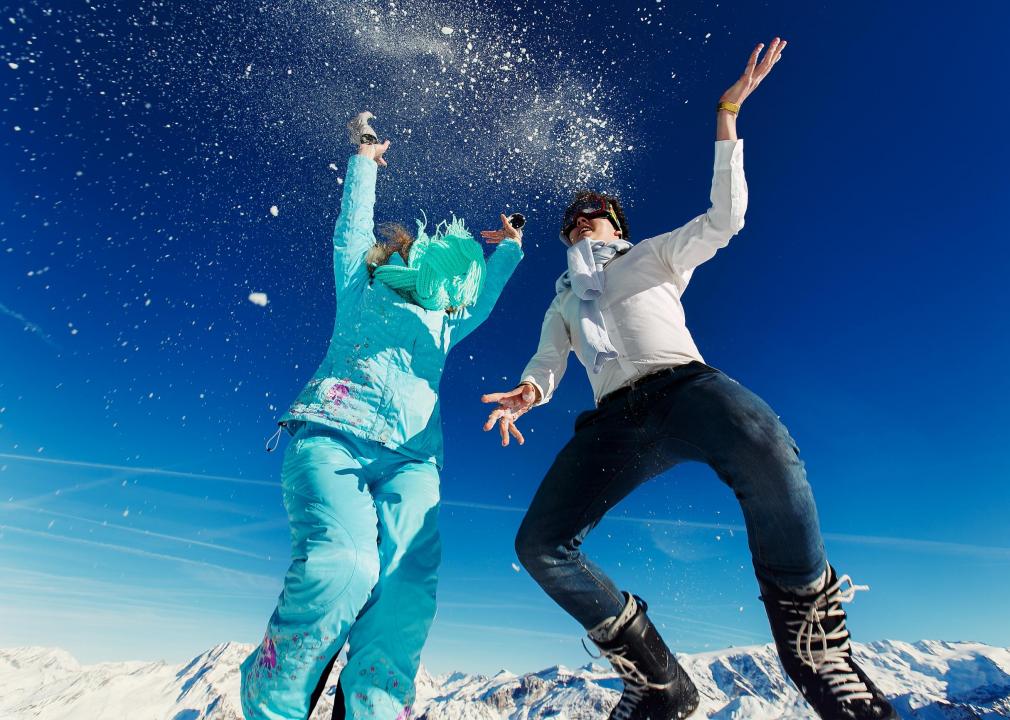 Colorado: A ski getaway in Aspen
Sporty types will appreciate nothing more than a trip to the famous ski slopes of Aspen. The Hotel Jerome is an ideal cozy spot to return to after a long day on the slopes—but not before enjoying the obligatory aprés ski French fries and rosé at the bottom of Aspen Mountain.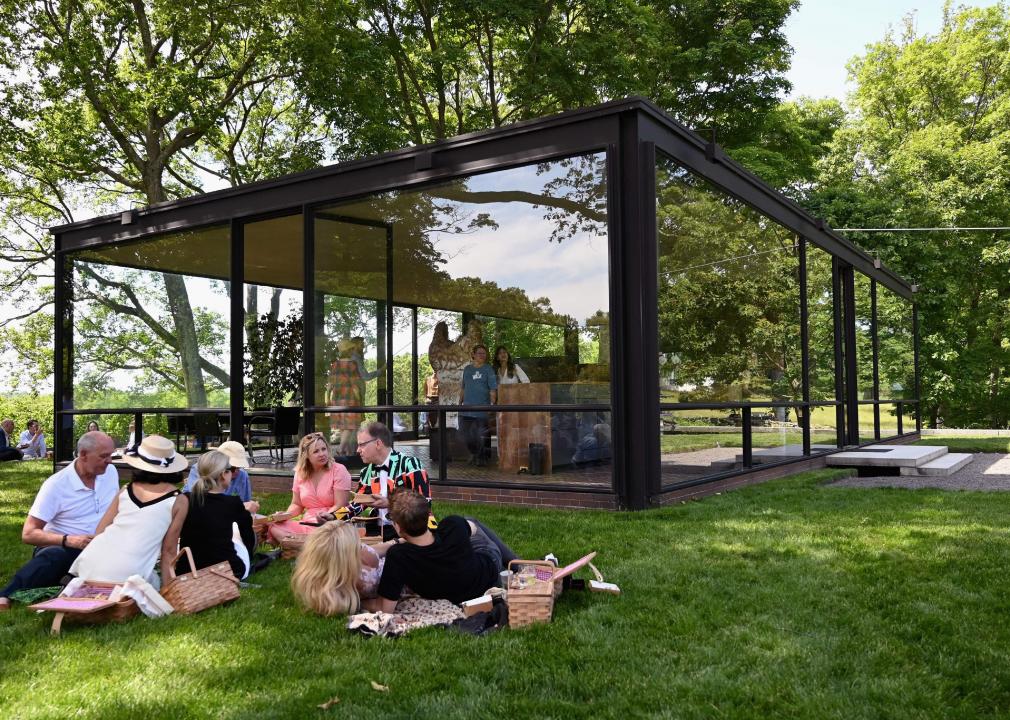 Connecticut: Visit the Philip Johnson Glass House
The architect Philip Johnson designed one of his famous glass houses in New Canaan, Connecticut, which is open to tours and special exhibits. You can book a tour of the Glass House in advance, or you can plan to attend any one of the special events hosted there. In the past, these events have included a summer party and lectures with visiting artists.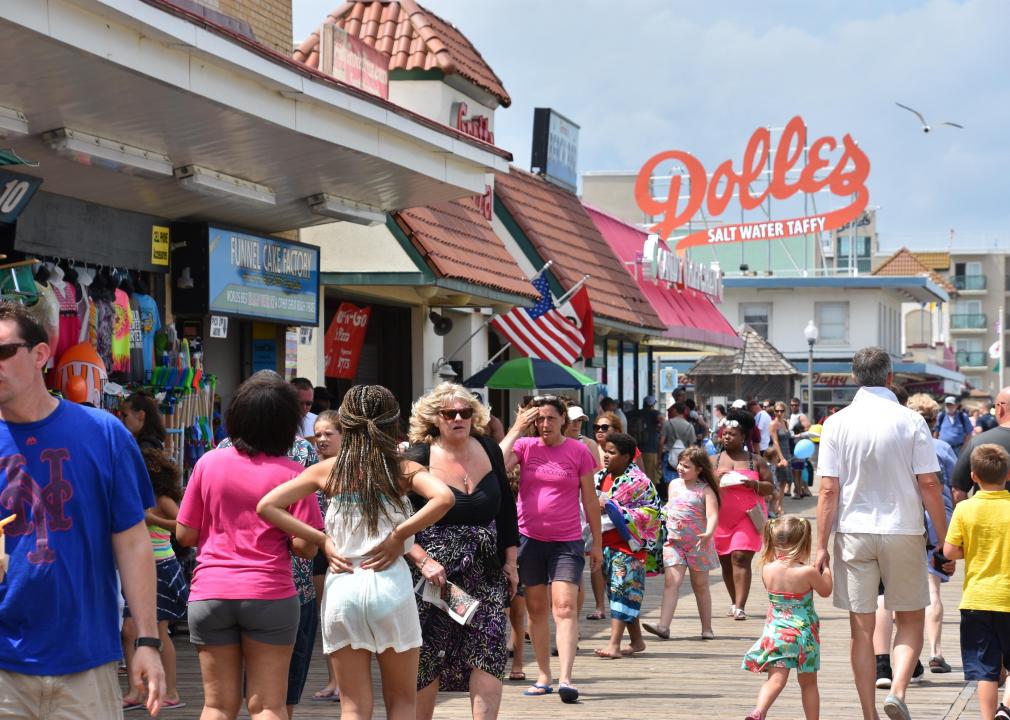 Delaware: An old-time trip to the beach
Rehoboth Beach is Delaware's most famous beach, and its boardwalk is lined with excellent hotels that would make an excellent gift for a summer getaway. The aptly named Boardwalk Plaza Hotel is, of course, right on the boardwalk. It's also decorated in Vico and furnished entirely with antiques, making for a truly one-of-a-kind experience.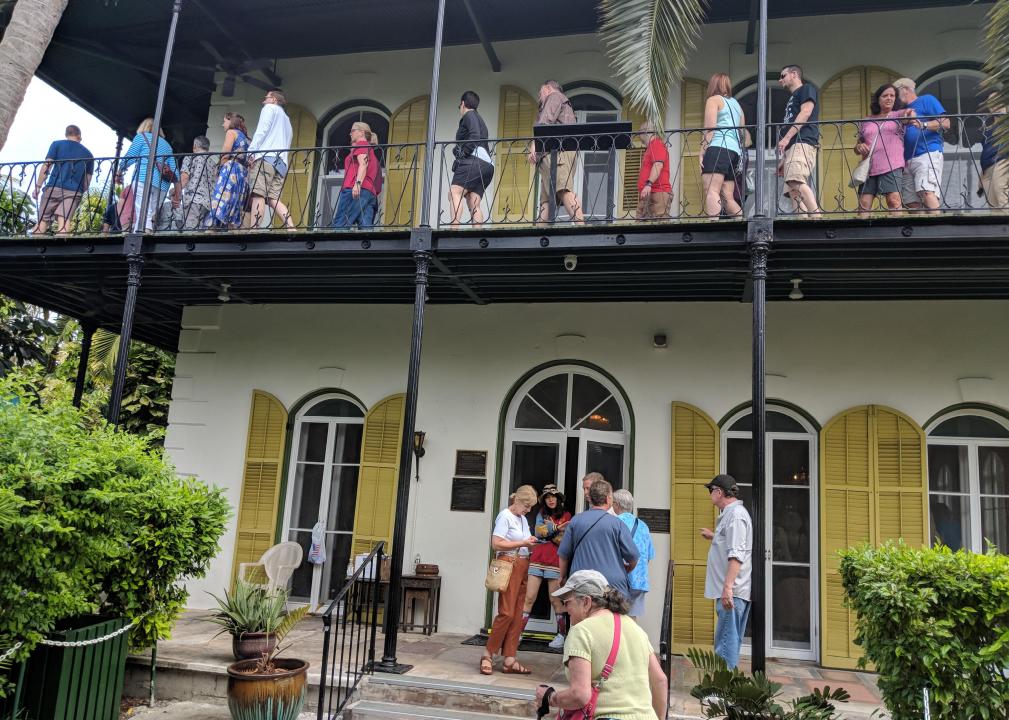 Florida: A visit to the home of a literary legend
The famous 20th-century writer Ernest Hemingway lived and wrote for a part of his life in the Florida Keys. Literature lovers will appreciate the experience of visiting his home, which has been lovingly preserved and is opened for tours.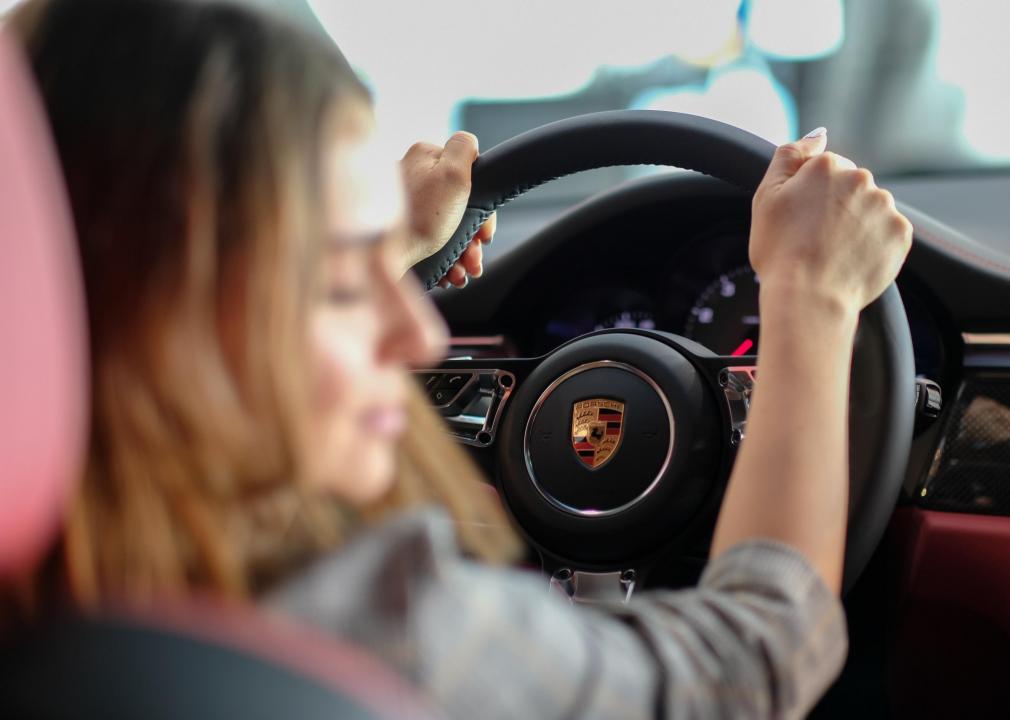 Georgia: A chance to drive a Porsche
The American headquarters of luxury automaker Porsche are located in Georgia. Visitors can buy passes to drive this super high-end car off-road, or even strap into a VR experience of driving the car 100 miles an hour in a simulated race.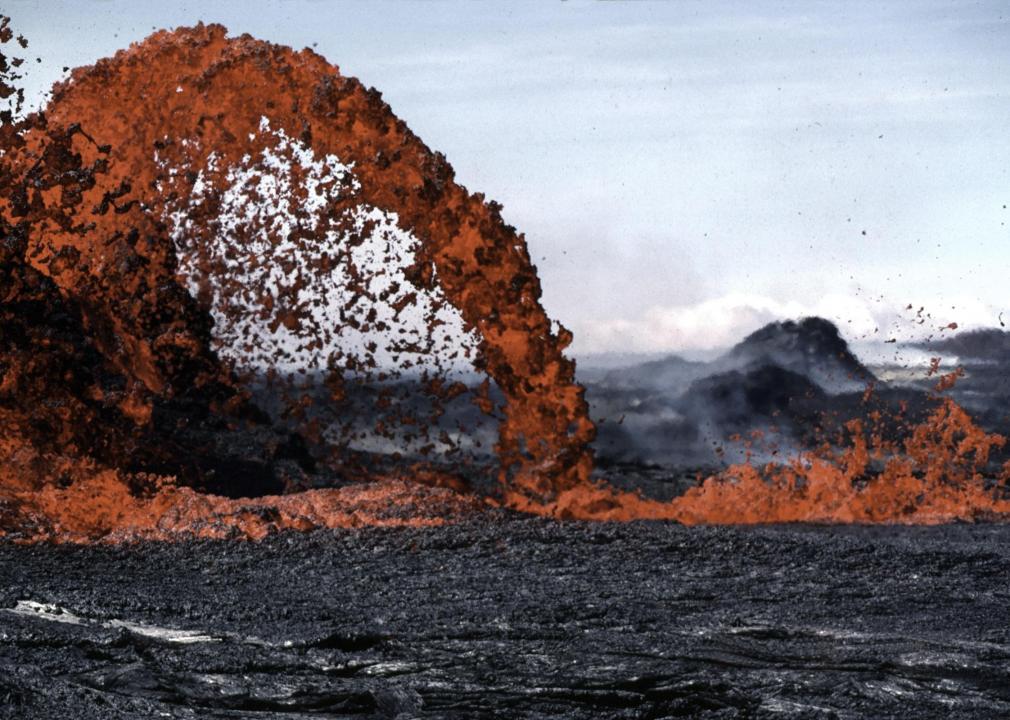 Hawaii: A volcano tour
Hawaii is famous for its flora, fauna, and significant natural beauty, and that includes volcanoes. One of Hawaii's volcano tours would be an extremely memorable gift, taking intrepid explorers to numerous volcanoes, where they can helicopter or hike, and even hope to see flowing lava.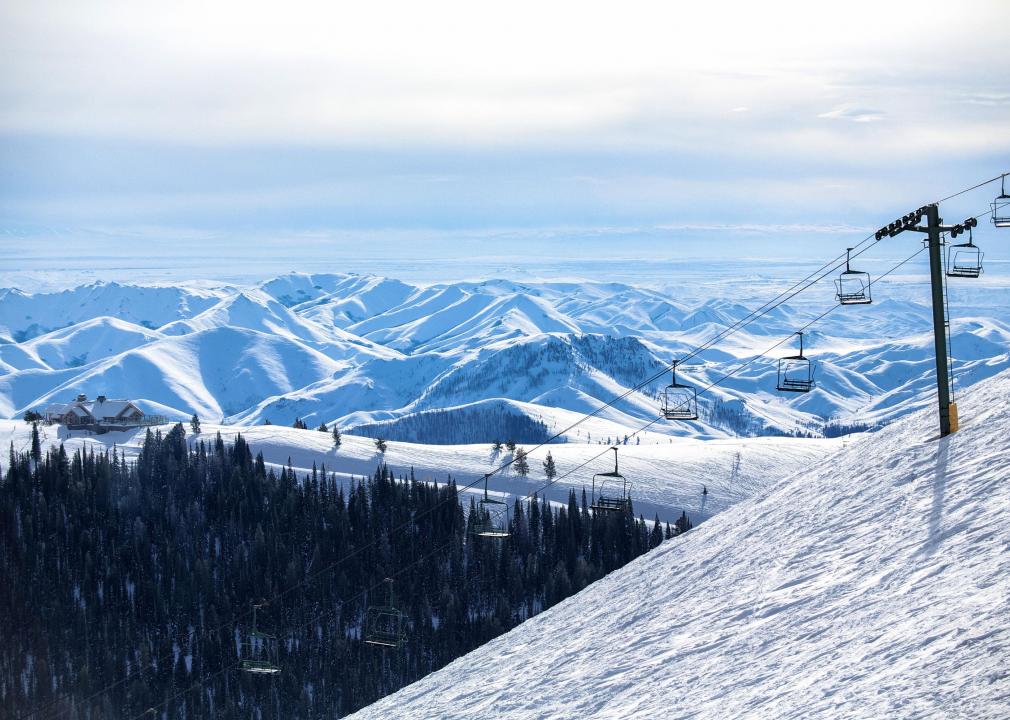 Idaho: A day in Sun Valley
The beautiful resort town of Sun Valley offers a plethora of activities to visitors looking for a cultural escape filled with food and nature. Wine tours of vineyards mix with jazz, opera, and plenty of skiing on the city's events calendar, making it an ideal getaway gift.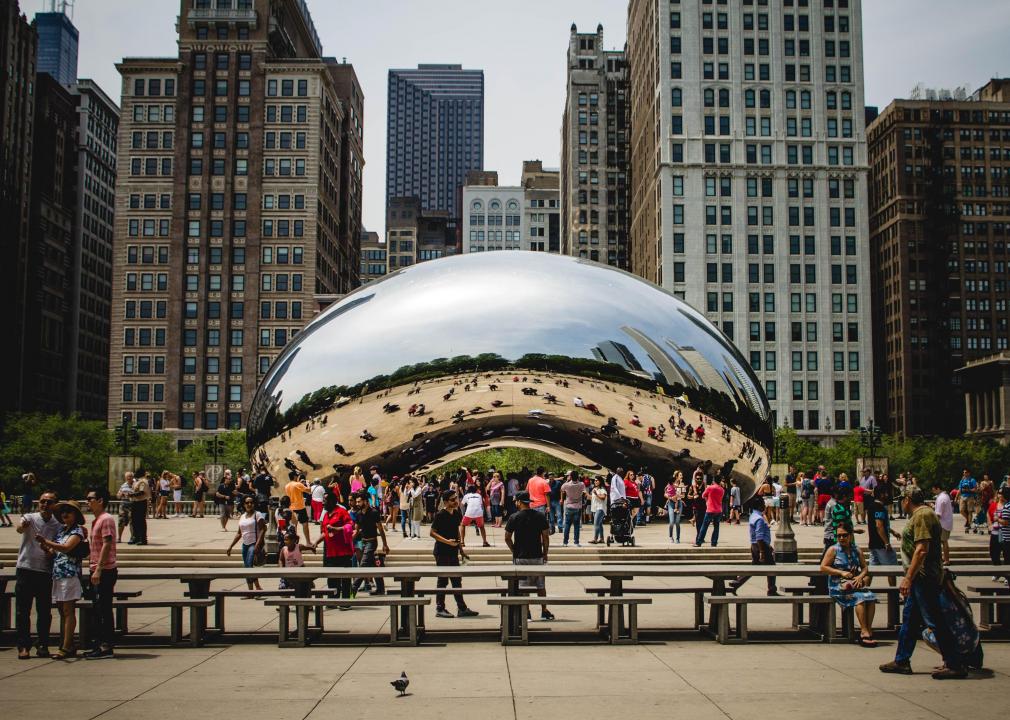 Illinois: An art lover's tour of Chicago
Chicago offers world-class experiences in art and architecture. A gift of an art tour around the city might start with a stay at the city's Soho House, which has a collection filled with art from the city's contemporary artists, and continue on to the famous Art Institute of Chicago, where a relatively new modern wing sits alongside the older collection, which includes works from the likes of Van Gogh and Monet.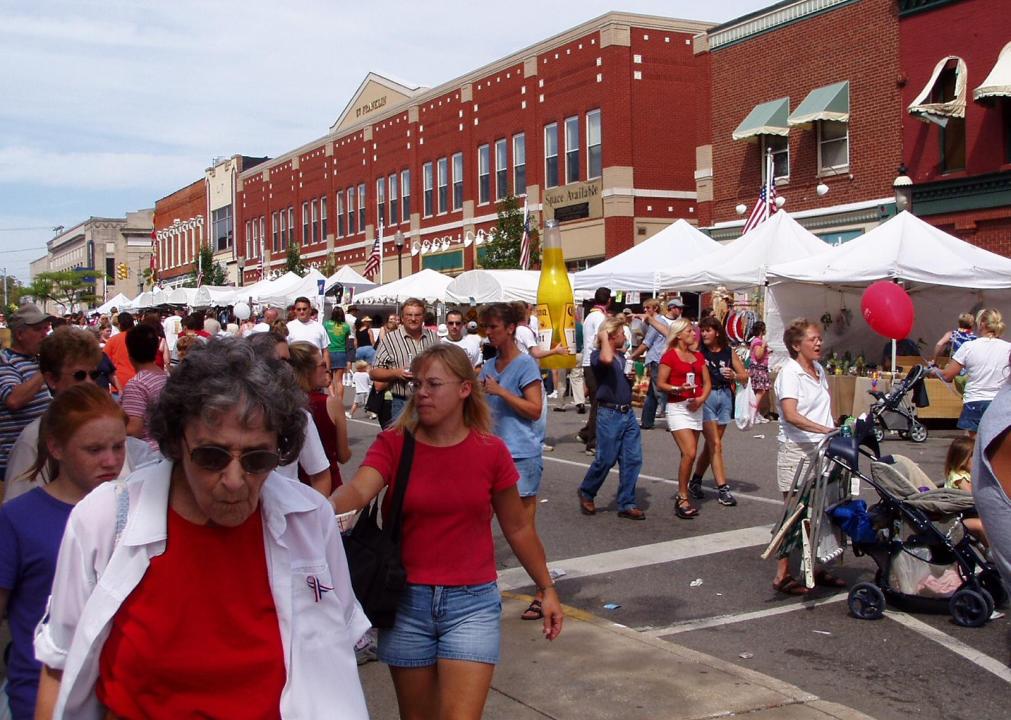 Indiana: A foodie escape to Valparaiso
Indiana may not be the most obvious foodie destination in the country, but the city of Valparaiso is on a mission to change that. Foodies can make a day or a weekend of it at the city's breweries, wineries, and restaurants, and may wish to schedule their visits around one of the city's food festivals, including the Popcorn Festival and the Chocolate Walk.
Iowa: A political ticket
Political junkies would love nothing more than the gift of a ticket to one of Iowa's many events where attendees can meet candidates in advance of the state's first in the nation primary caucuses ahead of the presidential election. To wit, the famous Liberty and Justice Dinner featured nothing less this year than a war of words between the major contenders for the Democratic nomination.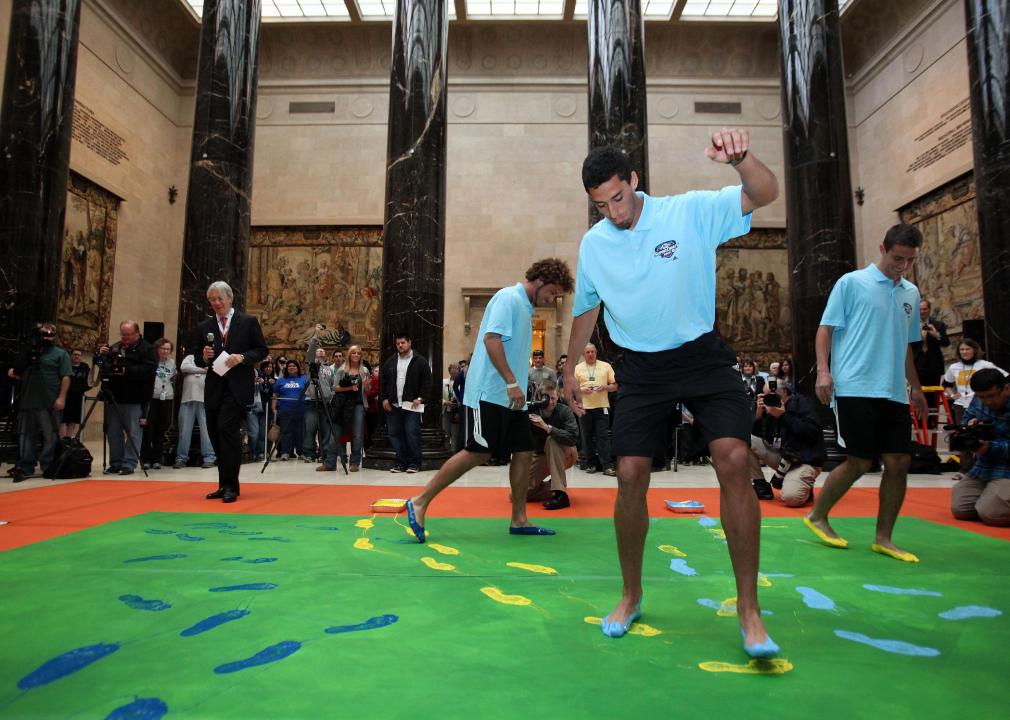 Kansas: A weekend in Kansas City
Kansas City, Kansas, sits just three miles west of Kansas City, Missouri, which makes hopping between the cities a fun and easy way to spend a weekend. The Missouri side offers attractions like the Nelson-Atkins Museum, where you'll find an enormous collection ranging from Egyptian artifacts to Native American art, and the Corvino Supper Club and Tasting Room, which has received rave reviews from national magazines and includes a rotating, 12-course menu.
On the Kansas side, the Kansas Speedway hosts two NASCAR race weekends each year and around 200 other non-NASCAR races. On-site, you'll also find RV camping and the Hollywood Casino at Kansas Speedway. For a fun day trip in the summer months, 1,500-acre Wyandotte County Lake Park offers boat rentals and lots of options for kayakers, canoers, fishermen, or picnickers.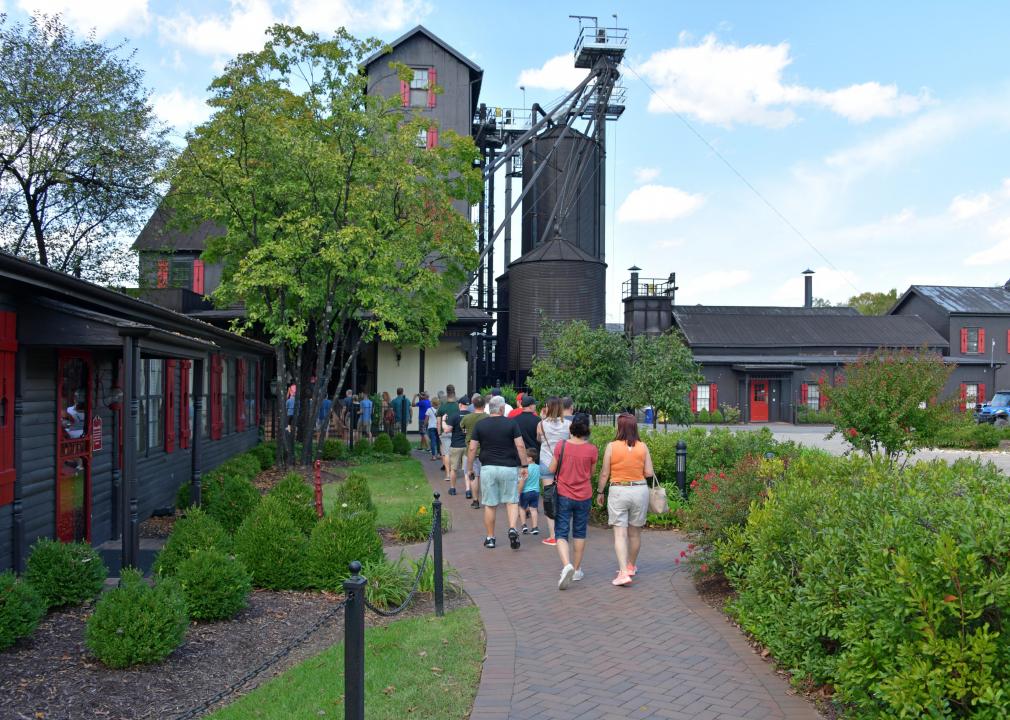 Kentucky: A trip along the Bourbon Trail
Kentucky is famous for its bourbon, so it should come as no surprise that one of the best experiences in the state that money can buy is a trip to some of its distilleries. The Bourbon Trail affords patrons the experience of visiting three to four distilleries, in addition to visits to various local attractions along the way.
Louisiana: A romantic getaway to New Orleans
Moody New Orleans retains its French influence to count as one of the most romantic cities in the world. Old mansions converted into hotels abound, along with jazz clubs, dancing, gardens, and decadent food.
Maine: A visit to Mount Desert Island
One of the most beautiful spots in Maine is Mount Desert Island. A trip to the island can be arranged during the warmer months to afford the full experience of exploring Acadia National Park, eating a fresh lobster roll, and maybe even running into summer resident Martha Stewart.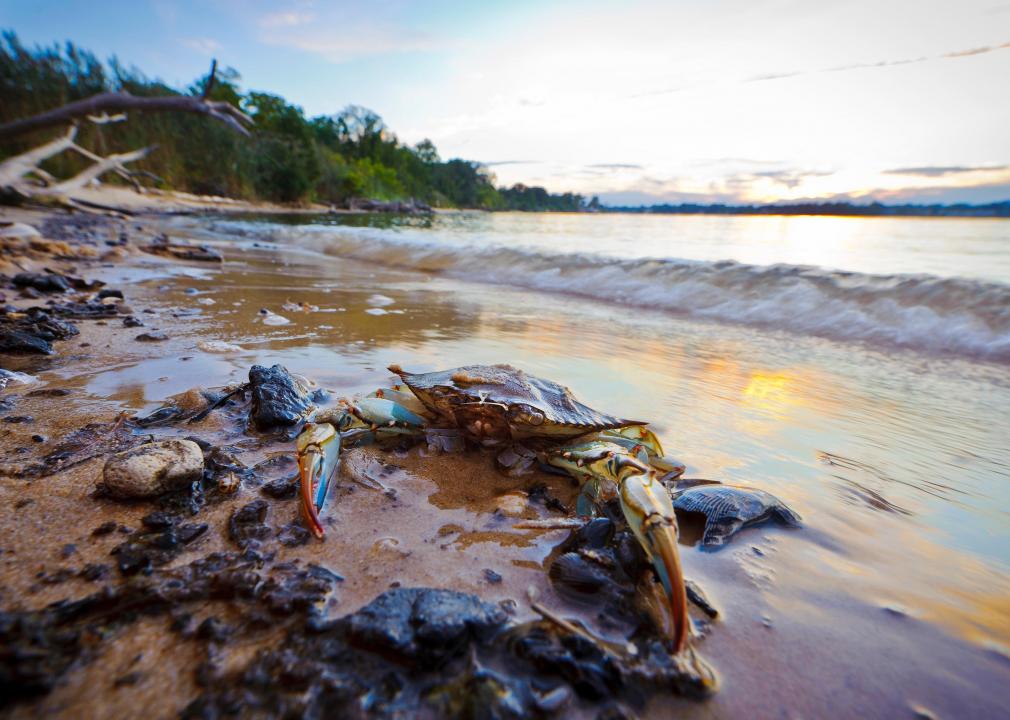 Maryland: A crab tour
Maryland's most famous culinary export is its crabs. Food lovers can arrange a tour around the state focused on the best of the best of this seafood delight, from shacks by the side of the road to hotel restaurants.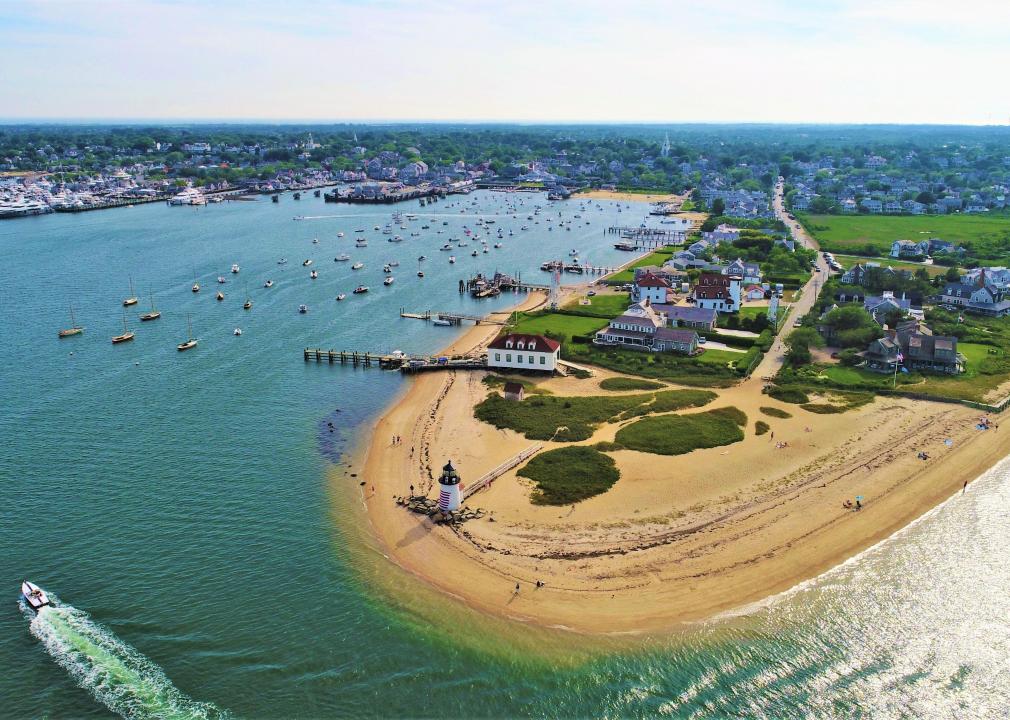 Massachusetts: An exploration of haunted Nantucket
Nantucket is a lovely, historic island several miles off the Massachusetts. You can arrive by a small plane or the ferry, and take a haunted tour of the island, which was a former whaling spot made famous by the novel "Moby Dick" and now said to be haunted by dead whalers.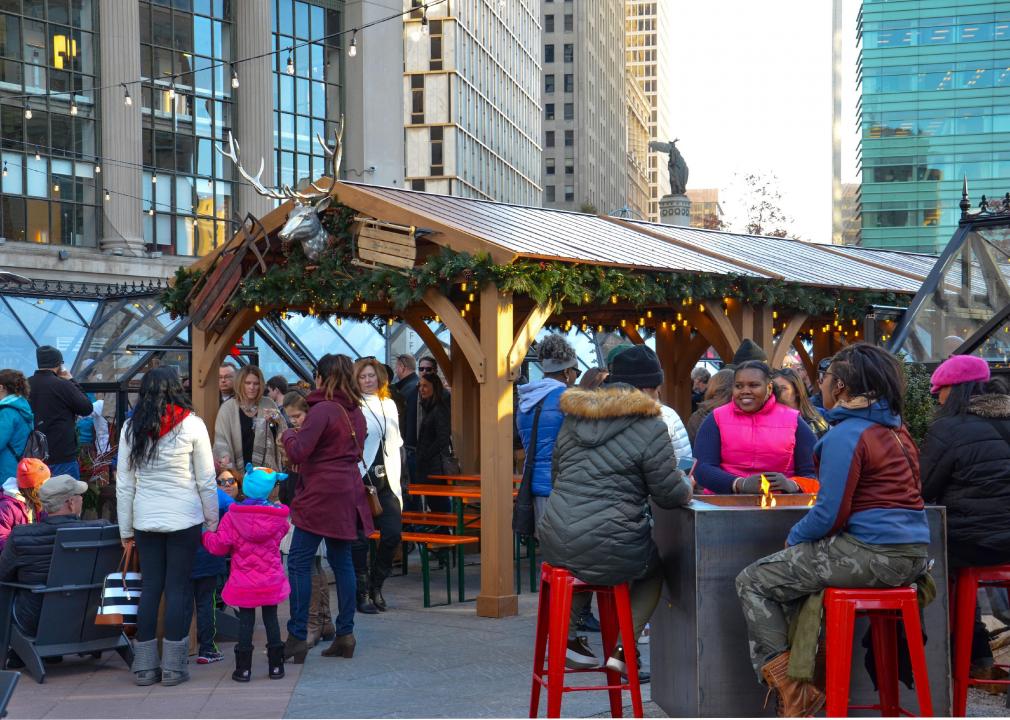 Michigan: A trip to revitalized Detroit
With the collapse of American manufacturing, particularly in the auto industry, many wrote off the city of Detroit for good. But its residents didn't, and today, a revitalized Detroit is home to innovative restaurants, pop-up markets, art galleries, and museums, making it a fun destination for Michigan locals and visitors alike.
Minnesota: A visit to the Historic Calmut Inn
The Calmut Inn is in the historic town of Pipestone. The hotel is on the National Register of Historic Places, and many of the rooms retain their original decor and feel. Some even say the hotel is haunted, with a guest book in the lobby full of guests backing up the claim.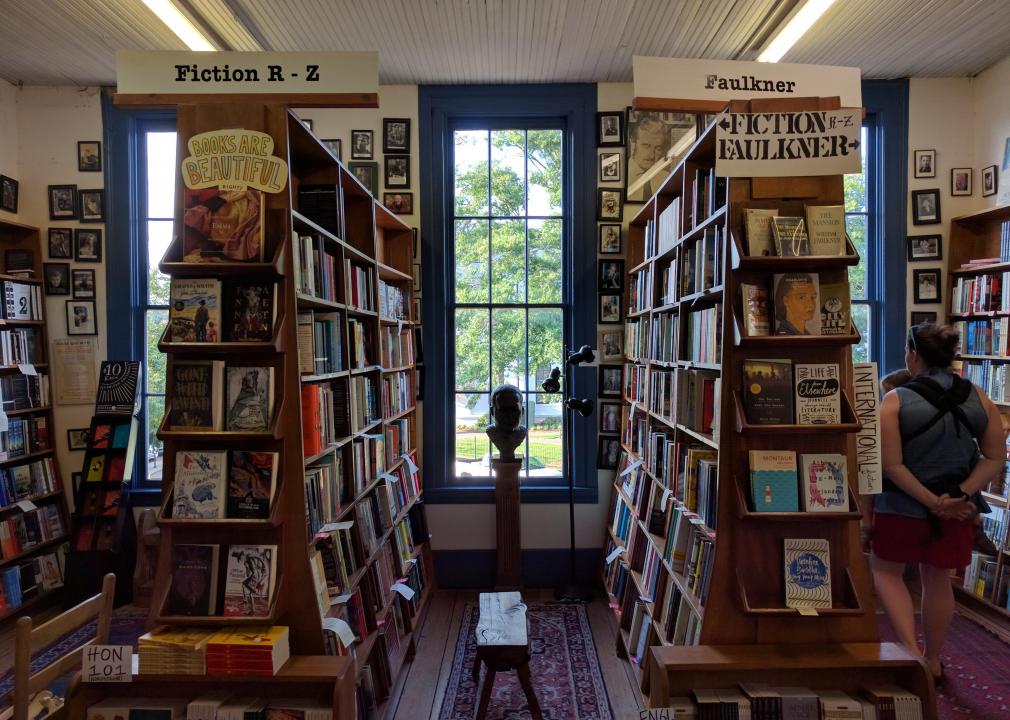 Mississippi: A literary enthusiast-worthy visit to Oxford
The town of Oxford, Mississippi, is one of the most literary in the country. It was the home of Mississippi native William Faulkner, who taught writing at the local university, and is now home to the world-famous Square Books, one of the most beloved independent bookstores in the country.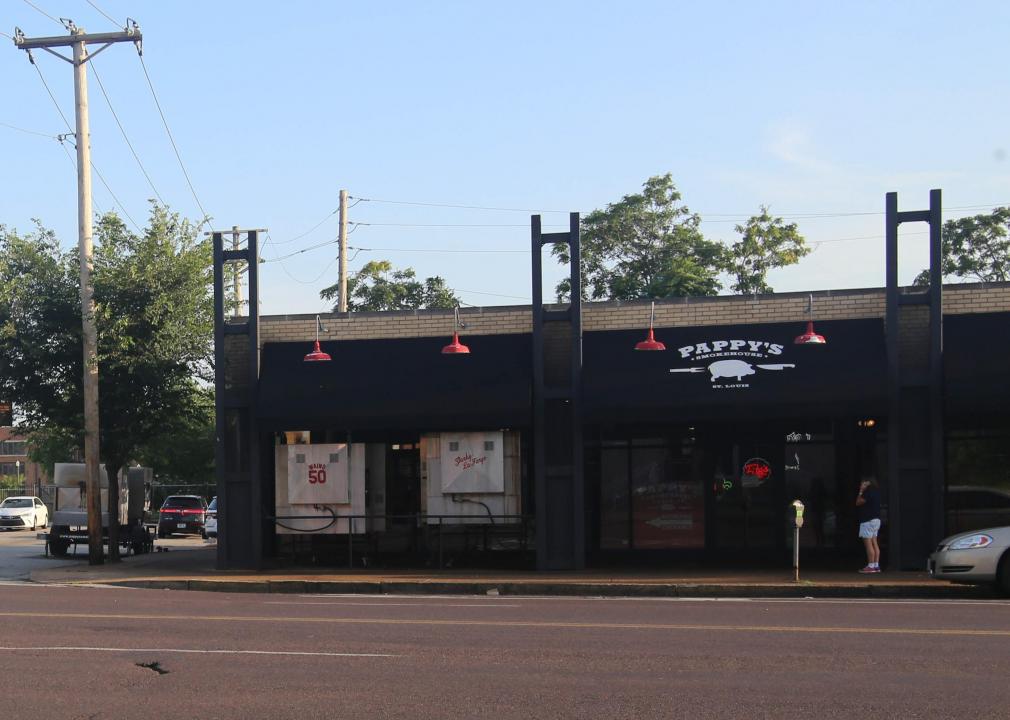 Missouri: A foodie tour of St. Louis
St. Louis is one of the most underrated food cities in the country. A food tour of the city offers something for everyone, from barbecue at the famous Pappy's Smokehouse, to the refined Parisian ambiance (and caviar blinis) at Bar Les Freres, to the award-winning cuisine at Vicia.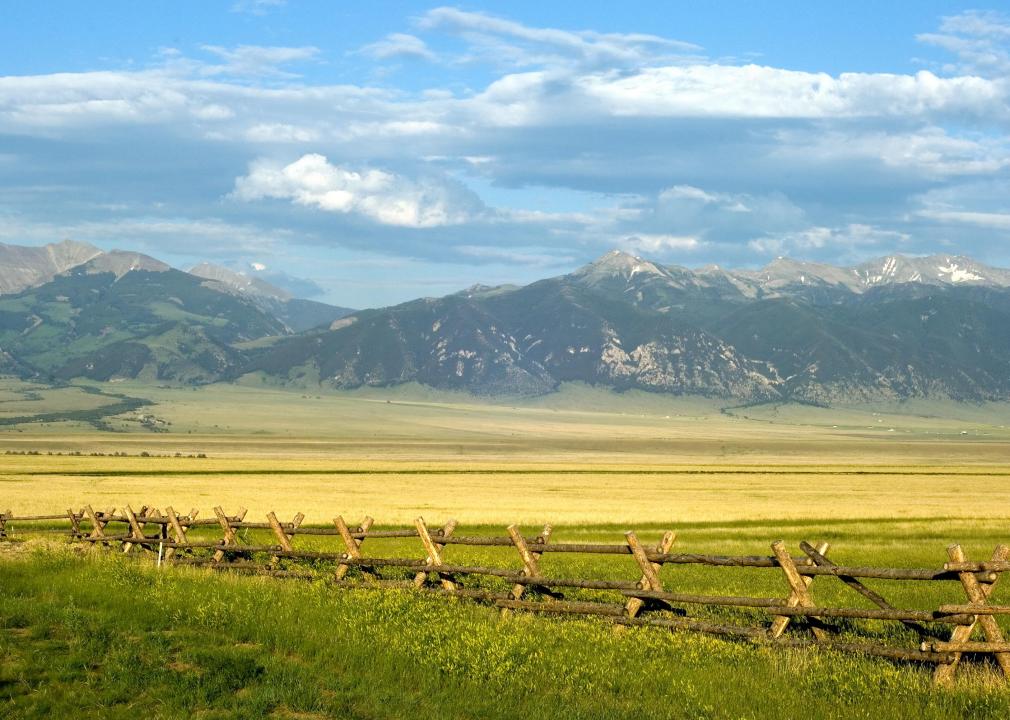 Montana: A visit to Triple Creek Ranch
A trip to Triple Creek Ranch in Montana offers a full range of activities the state is famous for, from horseback riding to archery to fly fishing. Guests won't need to skimp on style or relaxation, however, with the ranch offering a luxurious spa and top-notch cuisine, along with its stunning scenic views.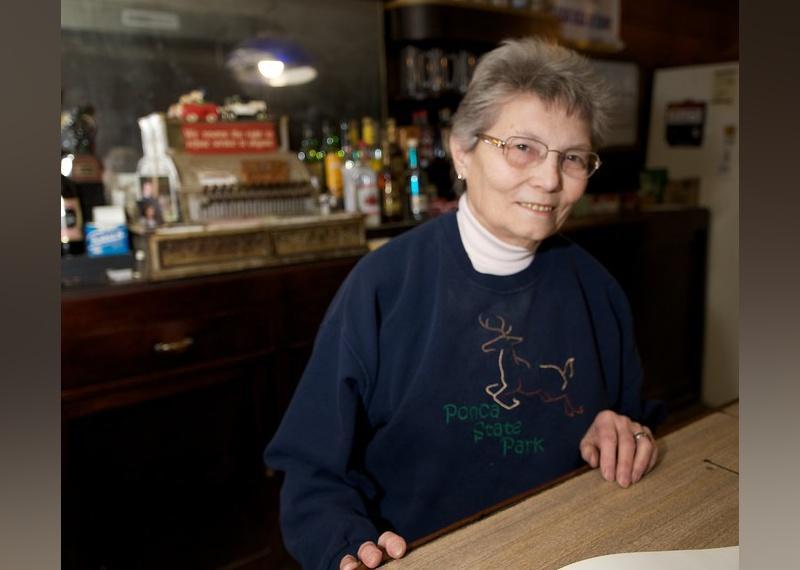 Nebraska: Explore Monowi
Monowi is not only the smallest city in Nebraska, but it's also the smallest in the country. The town is run by its last-remaining resident and sole citizen, Elsie Eiler, who serves the mayor, librarian, and bartender.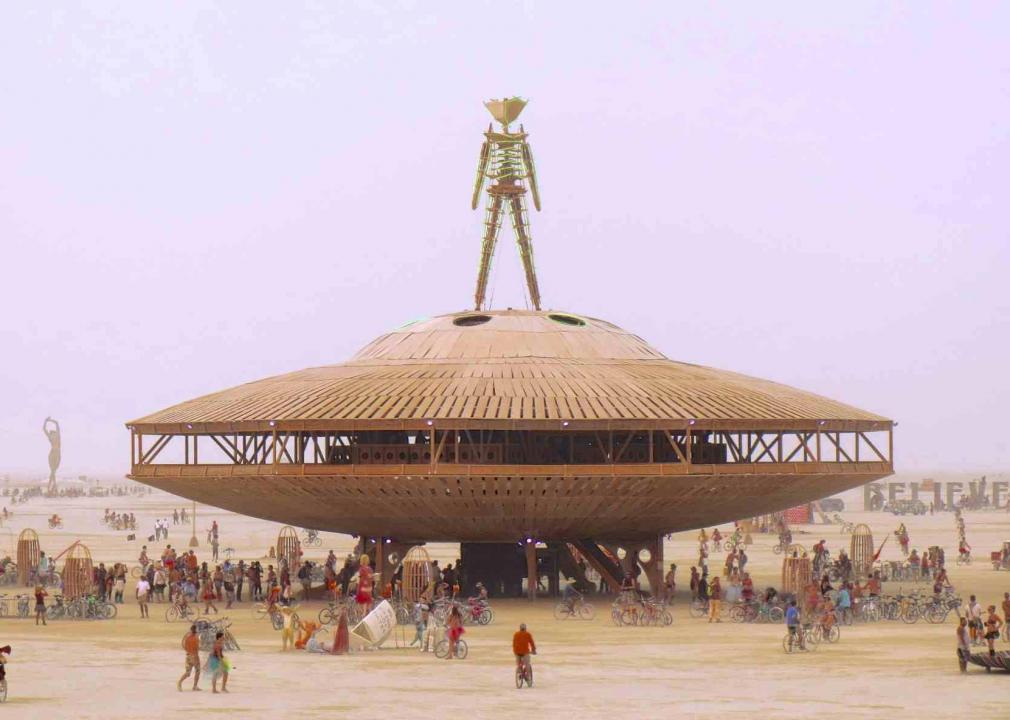 Nevada: Entry to Burning Man
Perhaps the most distinctive Nevadan experience is the desert festival, Burning Man. Taking place each August in the manmade city of Black Rock, Burning Man eschews money entirely once tickets are purchased, with the festival operating on a barter and gifting system amid giant art installations and other activities.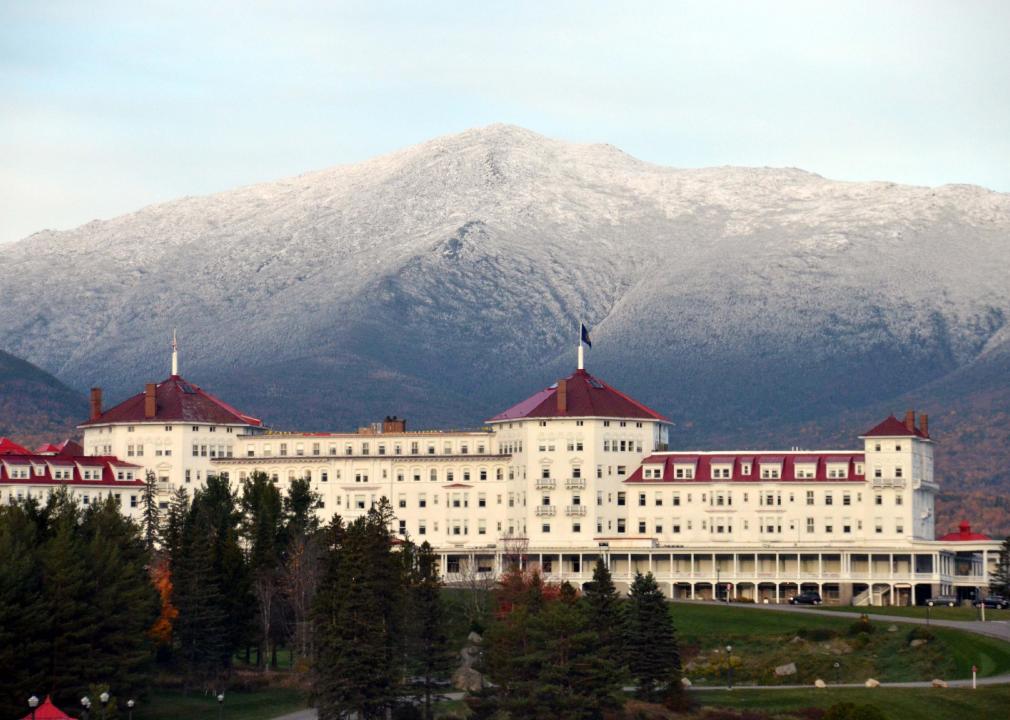 New Hampshire: A visit to the Mt. Washington Hotel
Luxurious and scenic though it may be, the Mt. Washington Hotel is no ordinary inn. The historic property is the birthplace of the gold standard in America, and the creation of the International Monetary Fund, which was created at the Bretton Woods Conference in 1944. In short, this is a fantastic destination gift for any history buffs you're looking to please.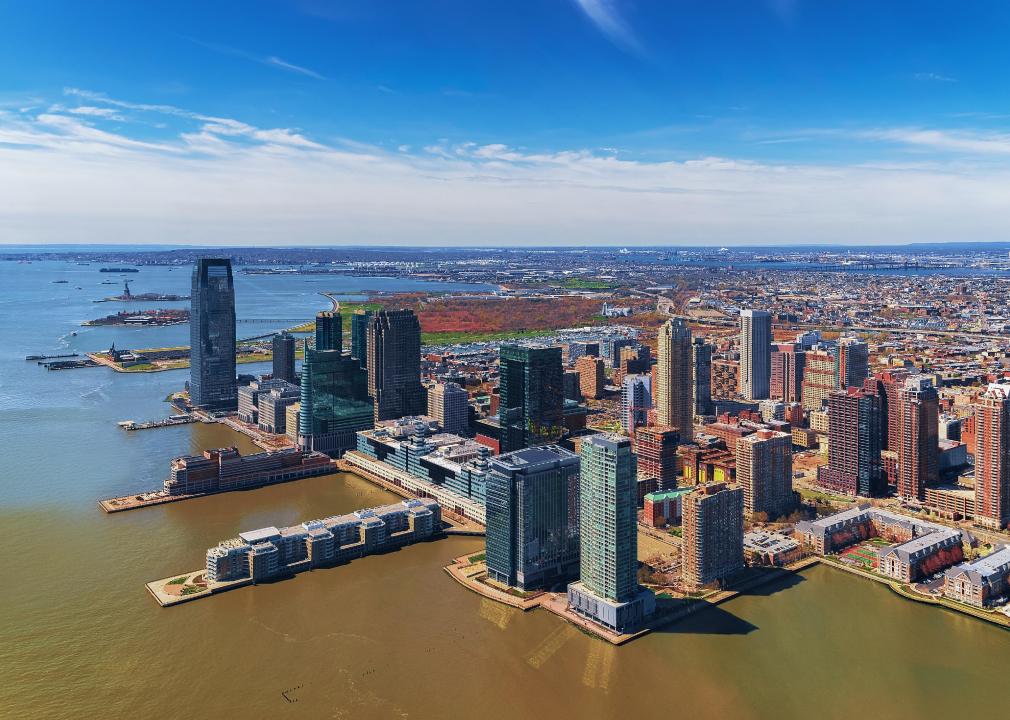 New Jersey: A helicopter tour
New Jersey is a particularly good state for helicopter tours. For such a small state, Jersey is home to a wide range of terrains, featuring everything from woods to shoreline to cities, making it excellent for those who want to see the diverse landscapes from a novel perspective.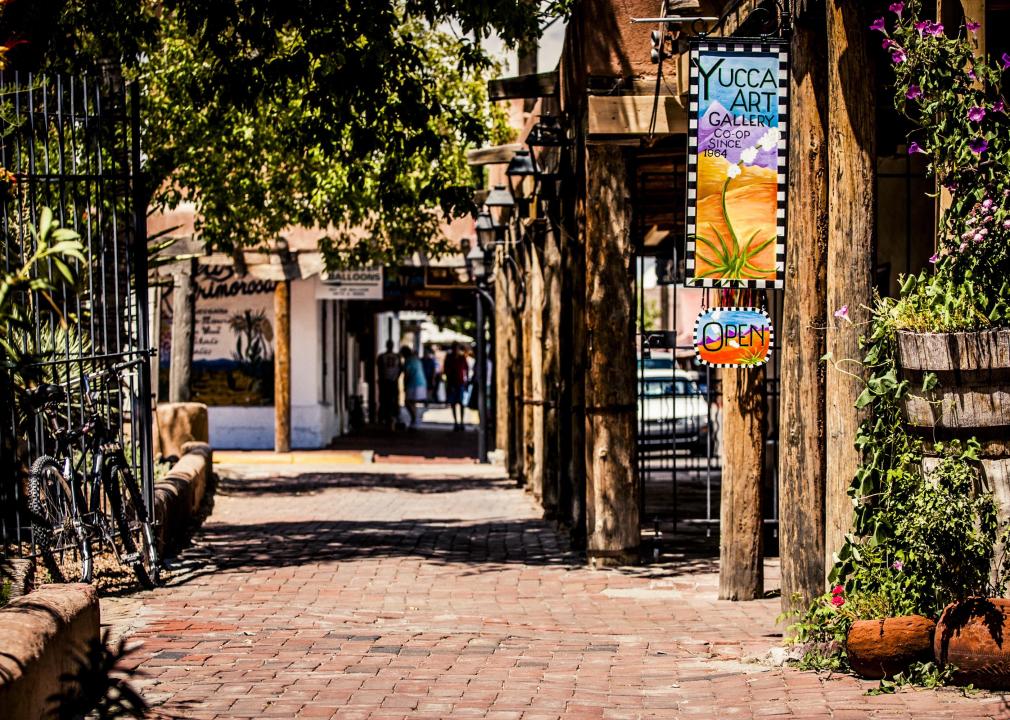 New Mexico: A visit to Santa Fe
Santa Fe is one of the most enchanting cities in the aptly named Land of Enchantment. Pueblo-style art galleries line Canyon Road and numerous Michelin-starred restaurants dot the city, while just outside its borders, visitors can explore the Georgia O'Keeffe house and the Ten Thousand Waves spa.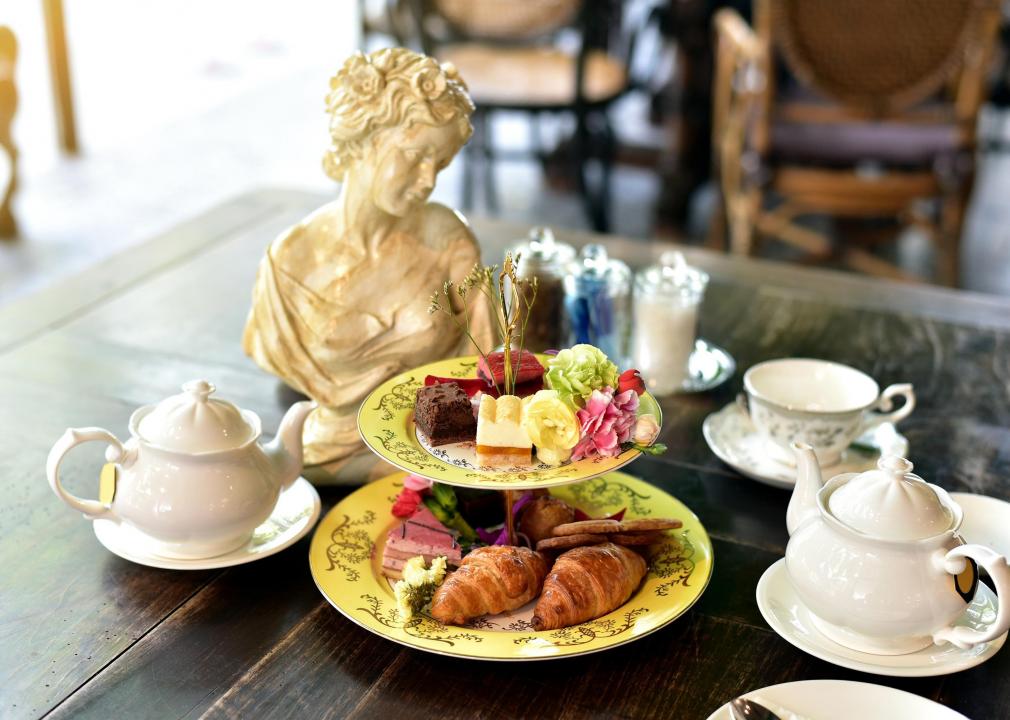 New York: A (high) tea time
Tea lovers have a plethora of options in hectic New York. From a full tea service at the historic Plaza Hotel to a visit to the magical, out of the way tea atelier Belloq in Greenpoint, Brooklyn, the city has myriad spots to take and delight tea lovers.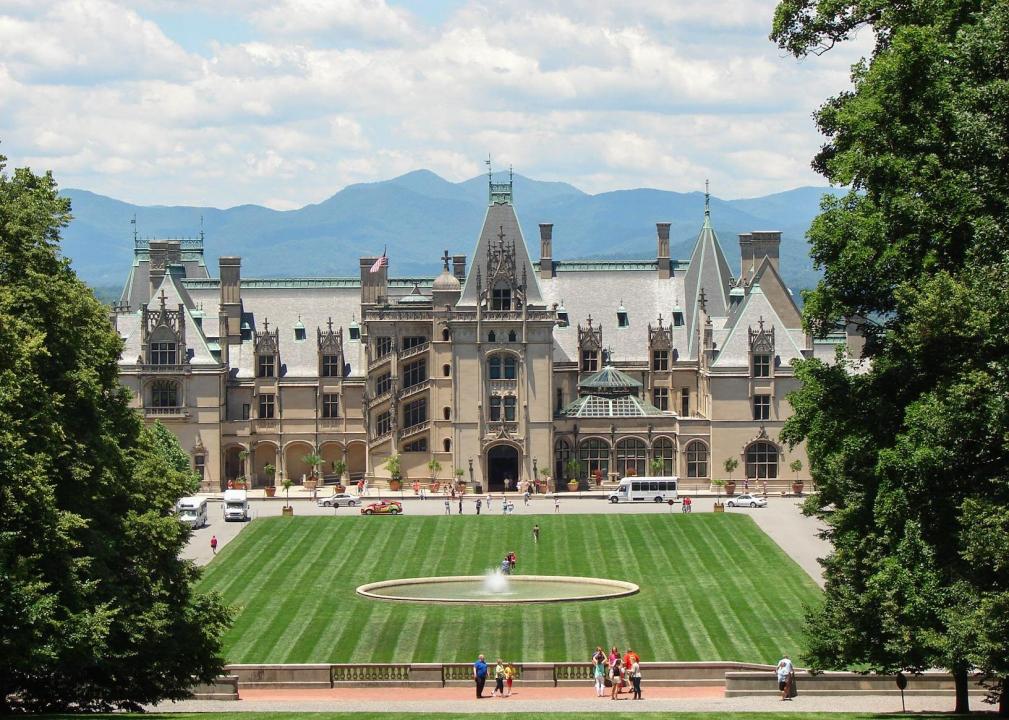 North Carolina: A trip to the Biltmore
Francophiles who can't quite make a trip to France will appreciate a trip to North Carolina's Biltmore instead. The historic resort is built in the style of a French chateau, and its 250 rooms are filled with an array of priceless objects, along with a wine cellar and even a small French village on the nearby grounds.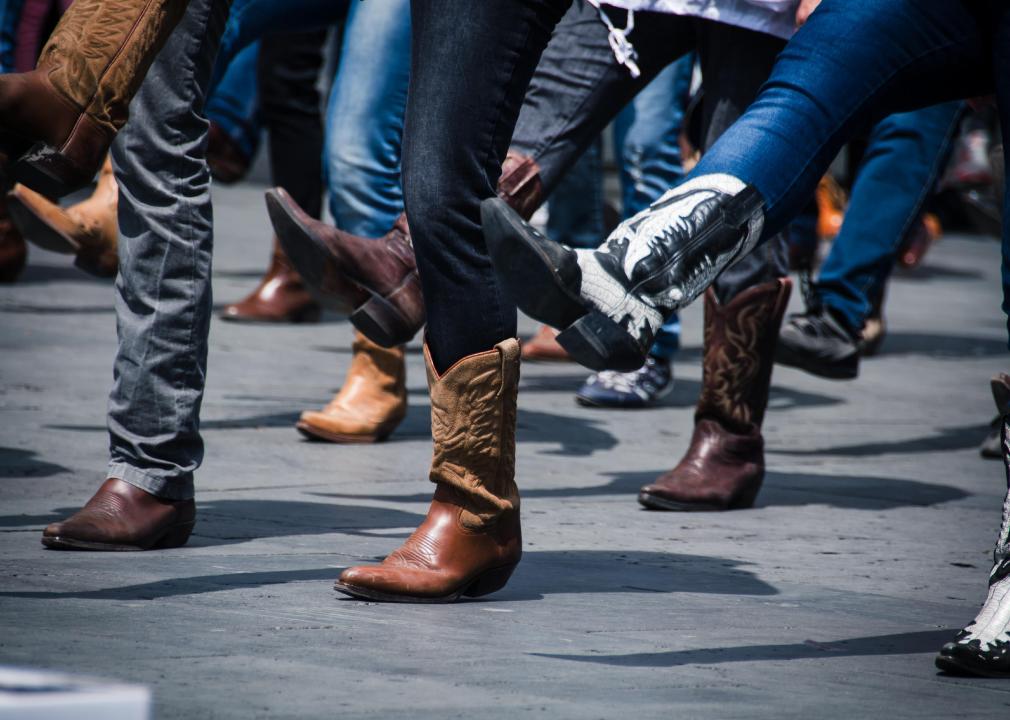 North Dakota: A night at Arthur's Barn
Perhaps one of the most famous entertainment hotspots in North Dakota is Arthur's Barn. The decades-old country music venue and dancing hall has long been a destination for those looking to hear some tunes, do a little dancing, and just gather for a good time. The beloved institution sadly burned to the ground in 2017, but was rebuilt and reopened in 2019.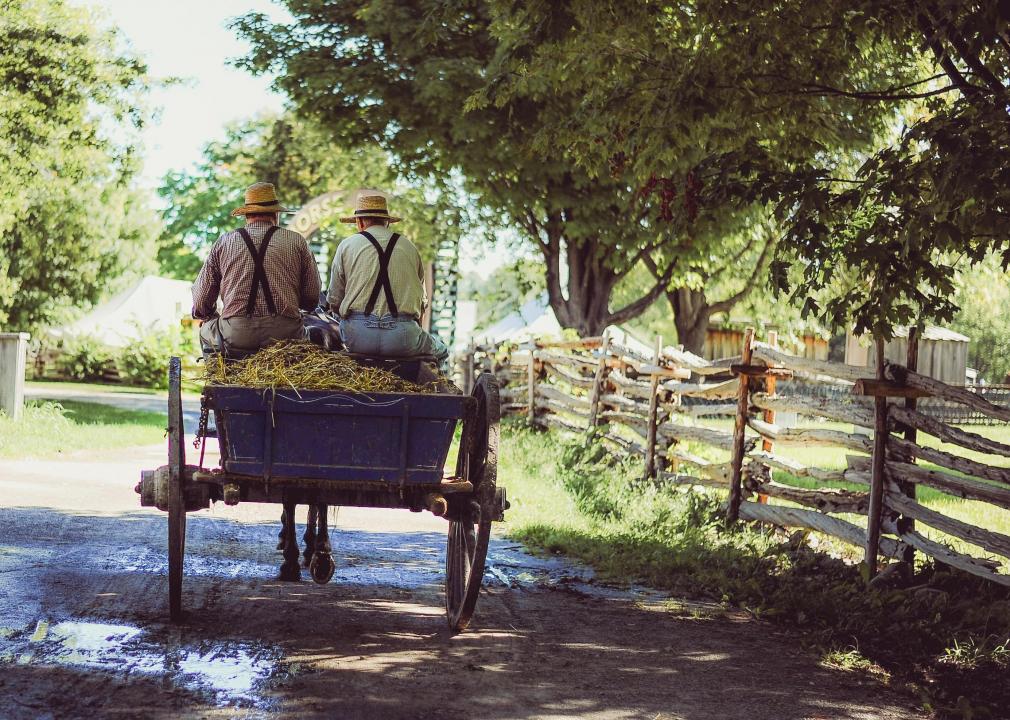 Ohio: A trip to explore Amish country
The Amish culture is strong in Ohio, and an excursion to explore its rich history is the perfect gift for curious giftees. Tours can be arranged in Amish homes, and the incredible handiwork of Amish community members—craft and culinary alike—are on display at many small roadside restaurants, pie stands, and shops.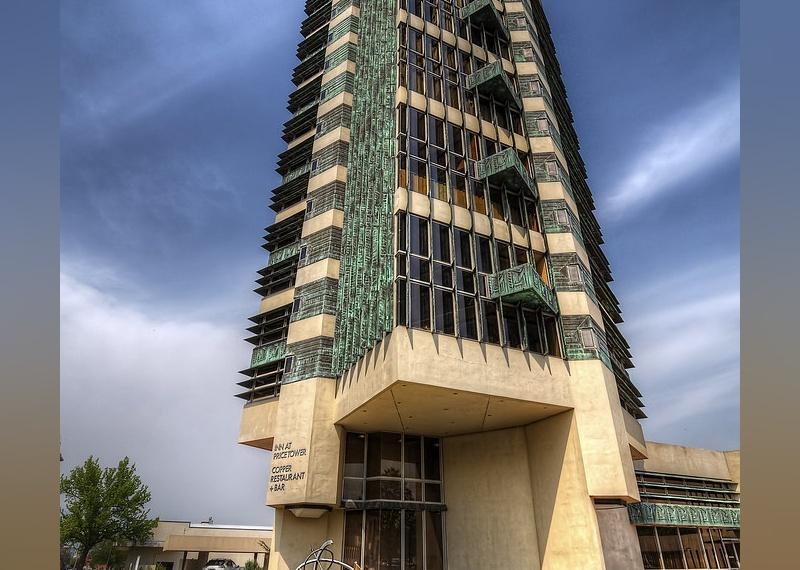 Oklahoma: A visit to Bartlesville Price Tower
Architecture buffs will love a night at the Bartlesville Price Tower. Starchitect Frank Llyod Wright always wanted to design a skyscraper and got his chance with the Bartlesville Price Tower, which has beautiful views out over the Osage Hills, to boot.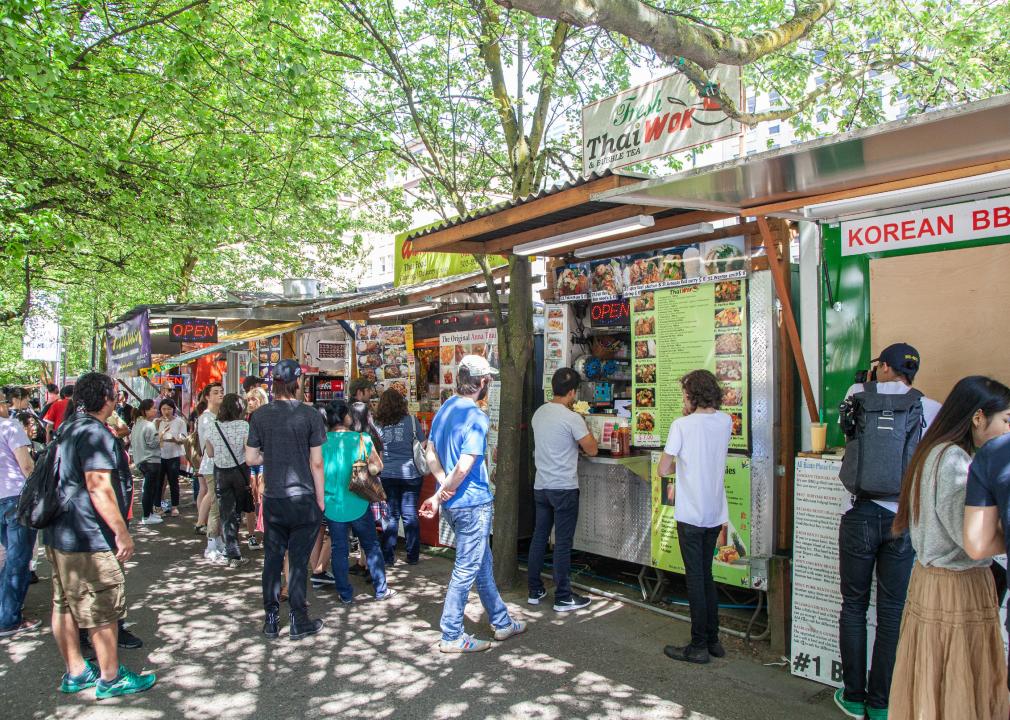 Oregon: A foodie tour of Portland
Food lovers know that Portland is one of the best food cities in the country. The city is home to everything from Thai-Malaysian hybrid cooking to Swedish baked goods to Japanese ramen. Globally oriented foodies will appreciate a culinarily focused trip to Oregon's hottest city.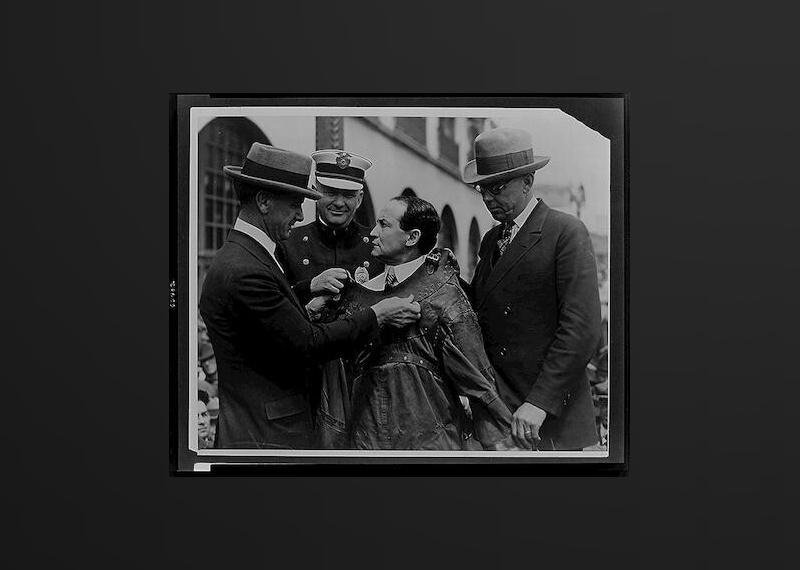 Pennsylvania: A visit to the Houdini Museum
The famous escape artist and magician Houdini has a museum dedicated to him in Scranton. Visitors get to dive into Houdini's past and even catch a semi-private magic show by some of the most famous magicians alive today.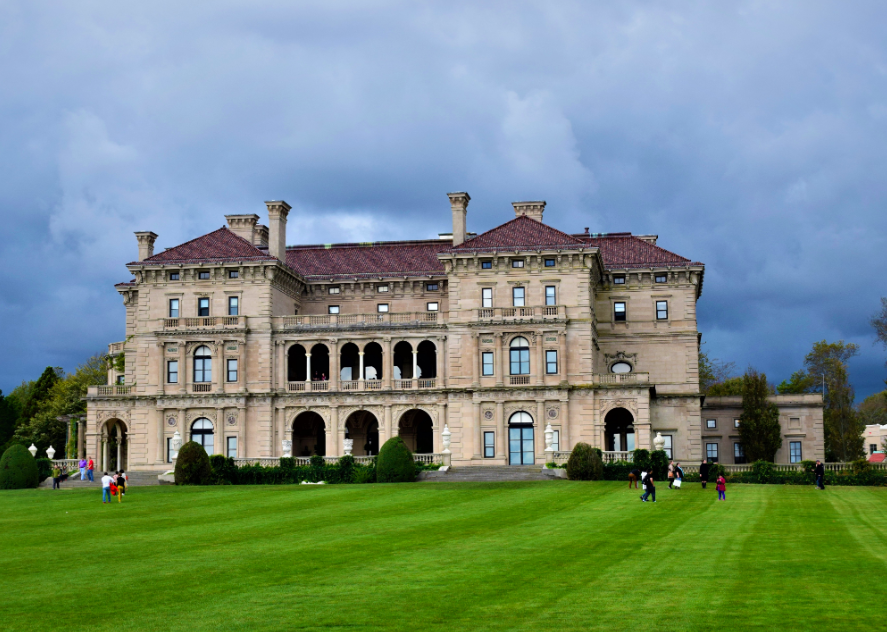 Rhode Island: A Newport mansion tour
Newport, Rhode Island, was summer home to many of America's most famous industrial families at the turn of the 20th century, and today several of those mansions that those families spent their days in are museums open for tours. History buffs will love exploring the Breakers, the old summer house of the legendary Vanderbilt clan.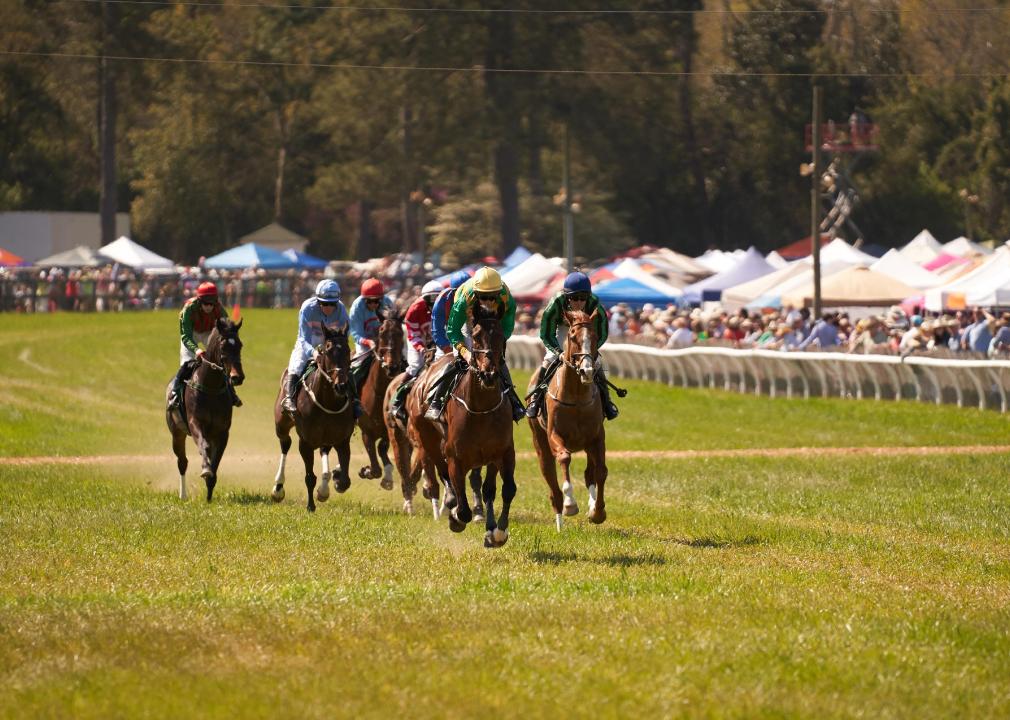 South Carolina: A ticket to Steeplechase
Preppy horse enthusiasts will love nothing more than a gift of tickets to the legendary horse race, Steeplechase. Throw in a seersucker outfit and a big hat for extra gifting points.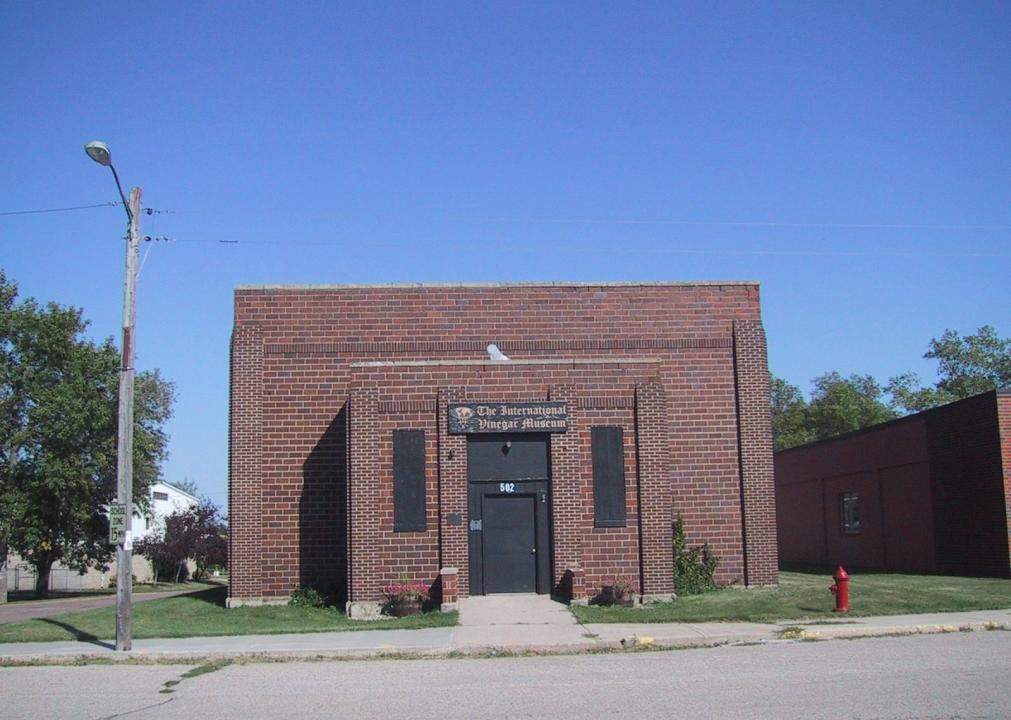 South Dakota: A vinegar-centric experience
The head of the Vinegar Connoisseurs International and its companion International Vinegar Museum is located in a Depression-era building in Roslyn, South Dakota. Gift a trip to the highly specialized site for immersion in all things vinegar, and the chance to purchase top-quality vinegar from around the world in the gift shop.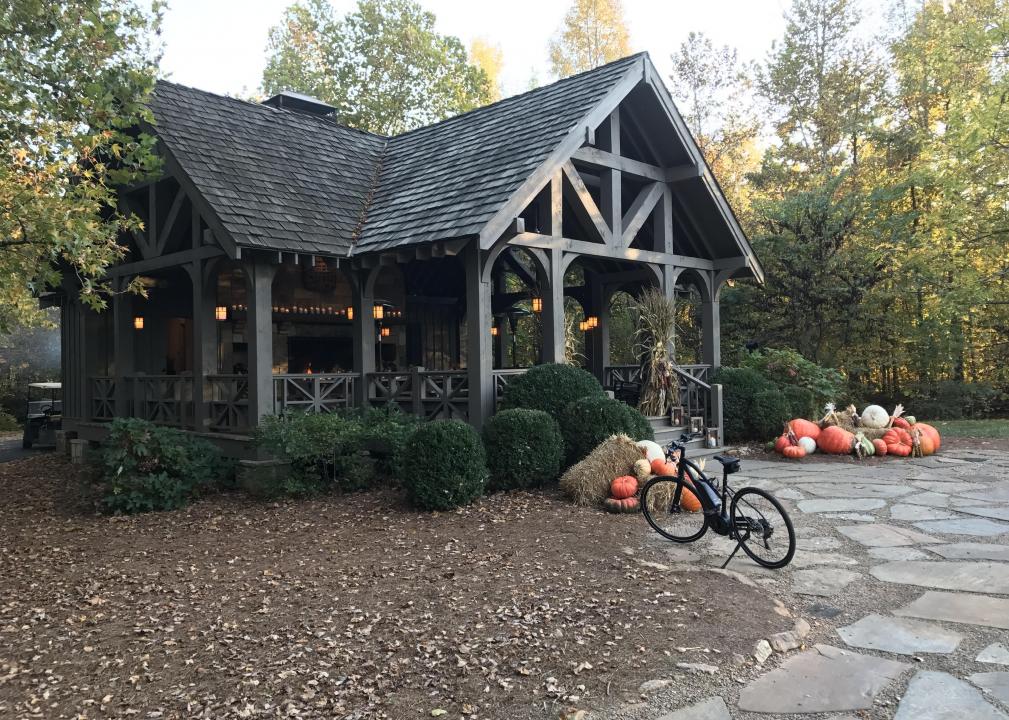 Tennessee: A trip to Blackberry Farms
Blackberry Farms is a beautiful resort located in the Great Smoky Mountains. The luxurious property encourages guests to commune with nature throughout their stay. From horseback rides through the rolling countryside to eating hyper-local food in the restaurant, this destination is the perfect present for those looking to disconnect in an engaged way.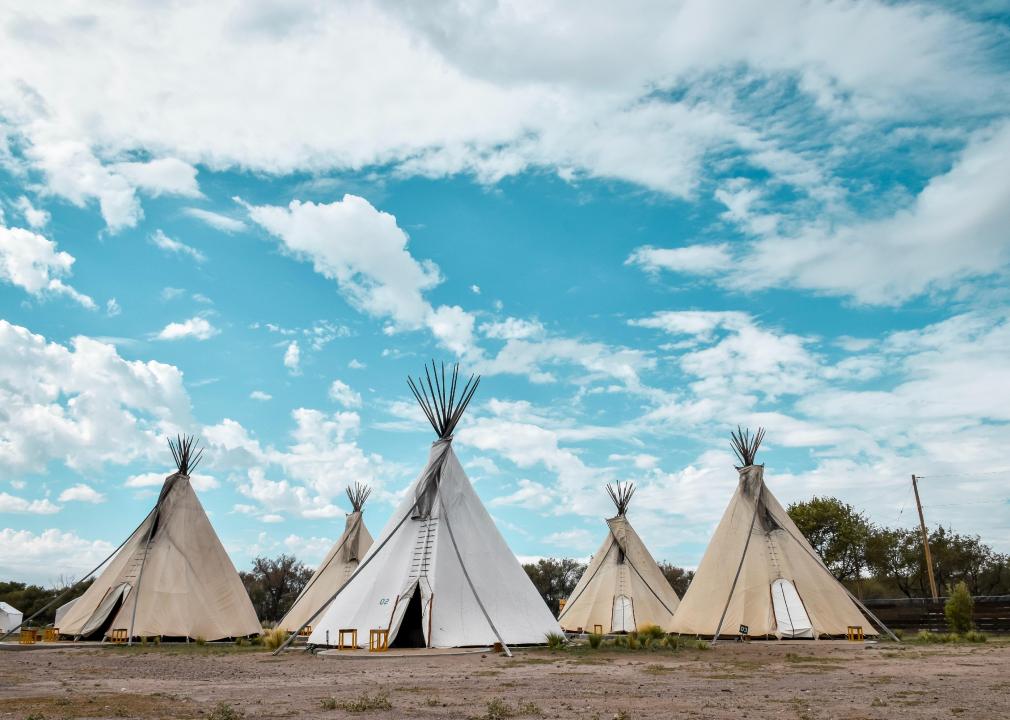 Texas: A visit to Marfa
Marfa, Texas, is an art lover's paradise. An excursion to the desert town must include a stop at Prada Marfa, a permanent land-art project in the form of a Prada store, and particularly intrepid gifters can even arrange for a stay in a yurt.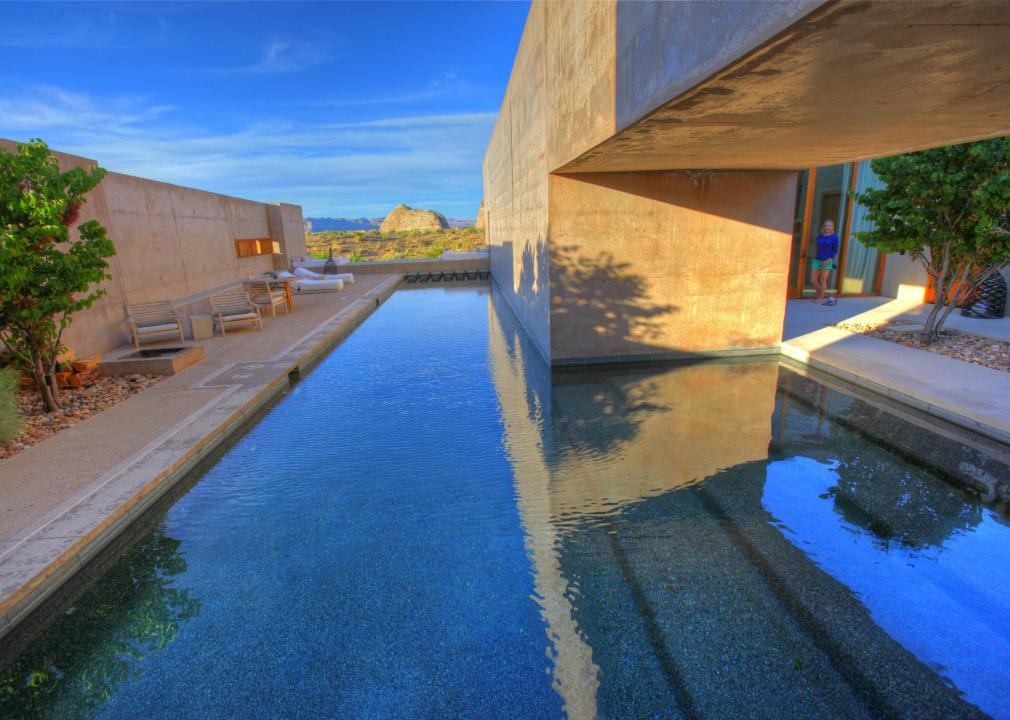 Utah: A stay at Amangiri
The Aman hotels are considered some of the most luxurious and special in the world, inspiring their band of devoted followers to dedicate a hashtag to the brand—#AmanJunkies. One of the originals, Amangiri, is a stunning structure in the middle of the desert in Utah. Here, lucky giftees can relax by the pool or take in a spa treatment.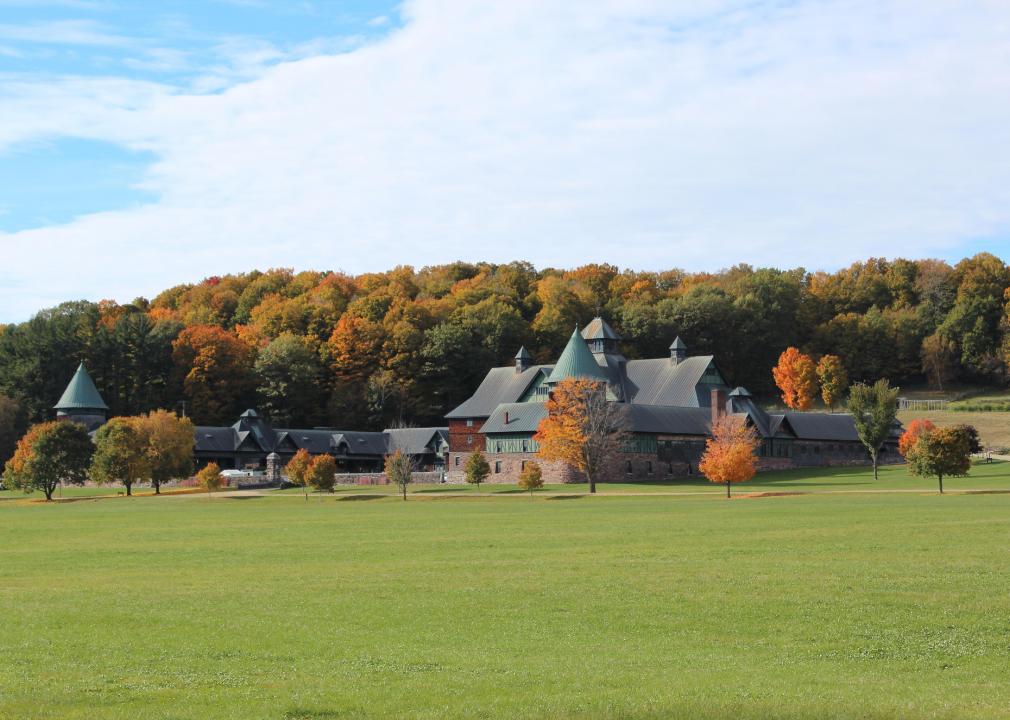 Vermont: A visit to Shelburne Farms
Vermont is famous for its excellent cheese, with many different cheese farms to visit and sample cheeses to taste, for those who are so inclined. One of the best gift options for locals or Vermont-bound cheese lovers is a visit to Shelburne Farms, which in addition to being one of the state's top cheese farms is also a hotel with an excellent restaurant.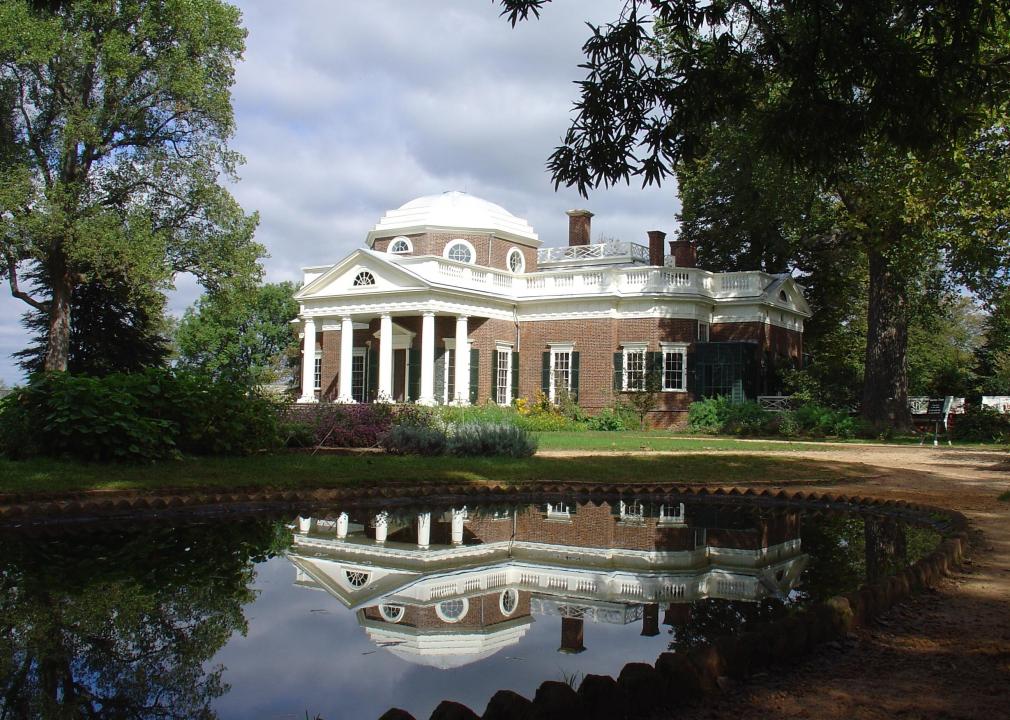 Virginia: A visit to Monticello
History lovers will surely appreciate a trip to Monticello. The sprawling home was that of none other than the founding father Thomas Jefferson, who, as a famous polymath, designed much of the house himself and took a deep interest in all of its plants and gardens.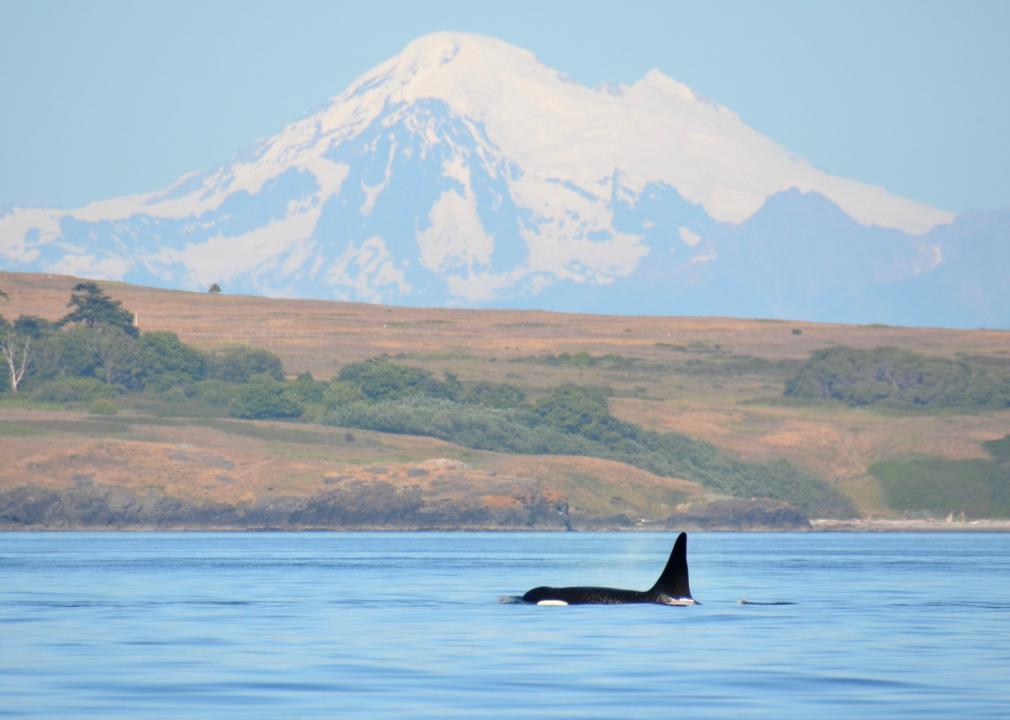 Washington: A visit to the San Juan Islands
A gift to the San Juan Islands off the coast of Washington would make an excellent treat for anyone who loves nature. Visitors can look forward to whale watching, ziplining, hiking, and more on the main island.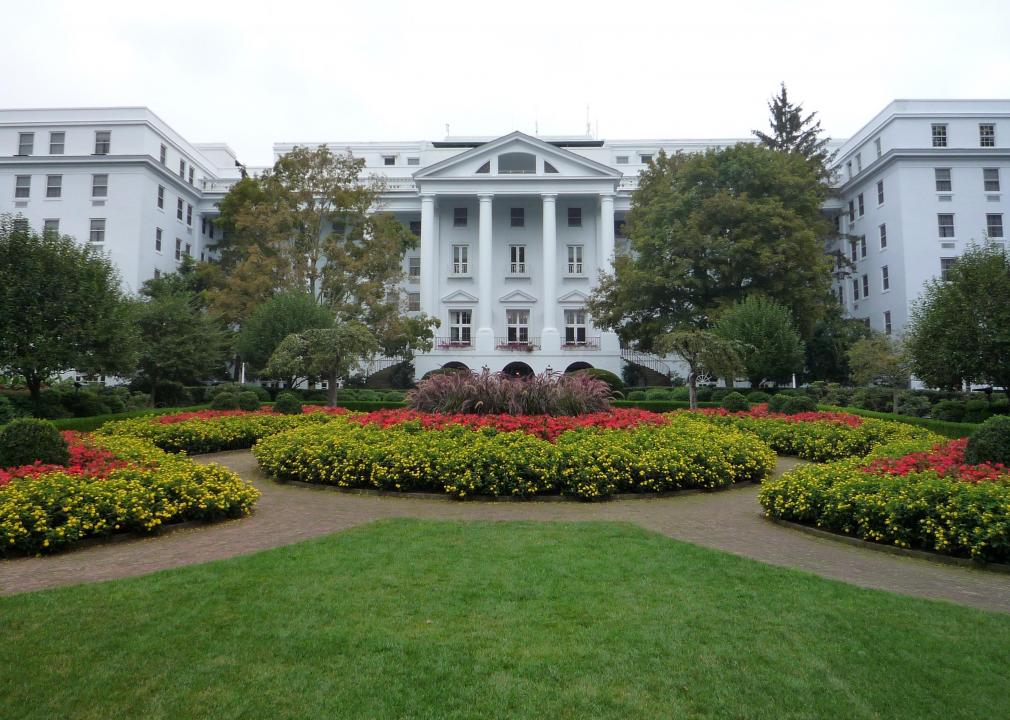 West Virginia: A stay at the Greenbrier
The Greenbrier is one of America's oldest and best-known resorts, dating back to 1778. Guests can say they're staying at the same place that has hosted the likes of Eleanor Roosevelt and the Duke and Duchess of Windsor.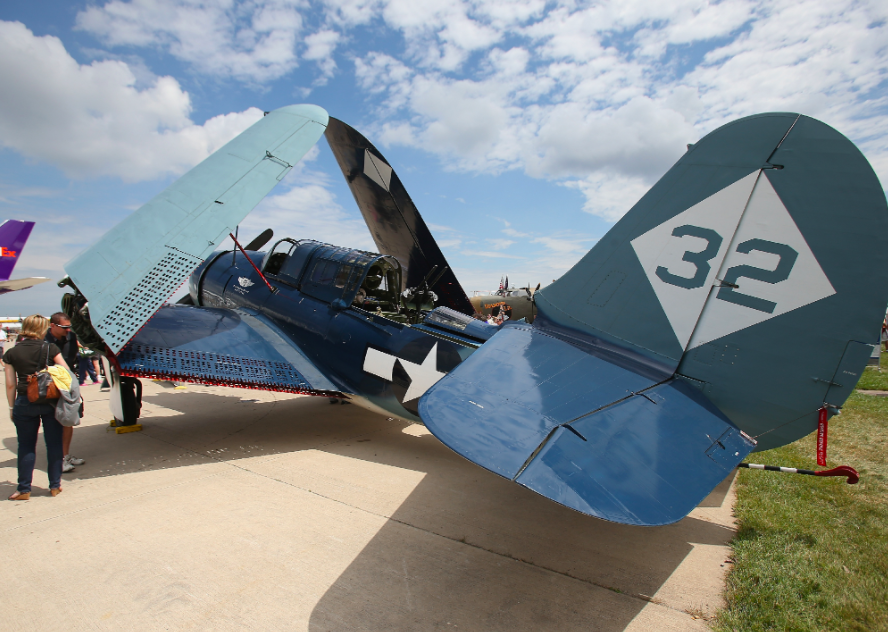 Wisconsin: Tickets to AirVenture
AirVenture is an aviation event held each year in Oshkosh and has been hosted by the Experimental Aircraft Association annually since 1953. Airplane lovers can see historic planes like French and German fighter jets from World War I.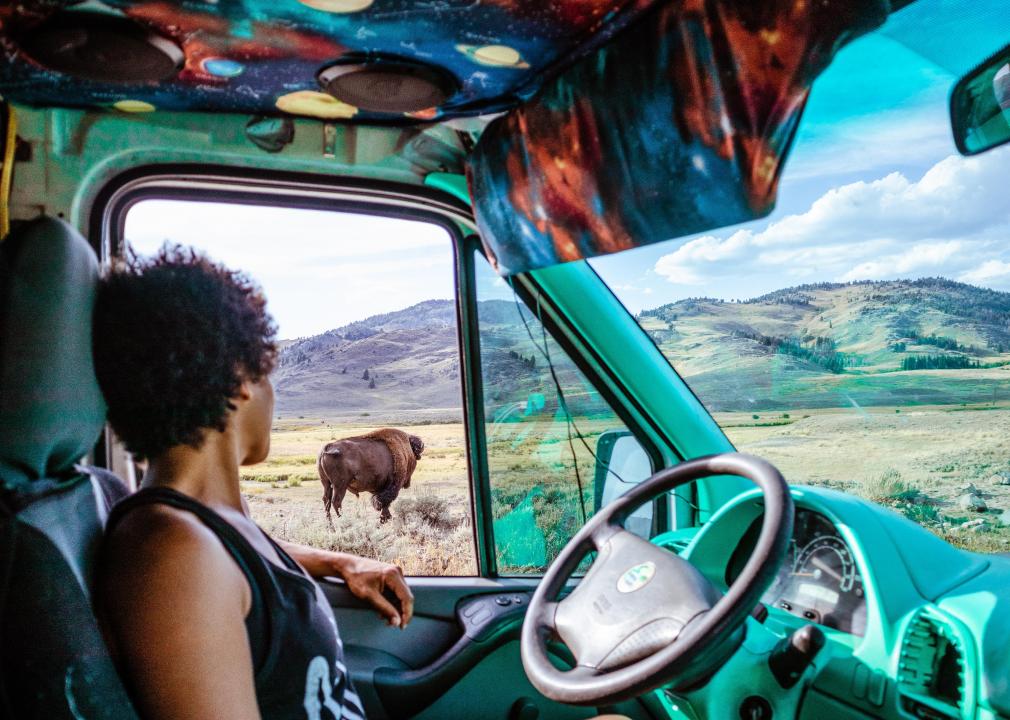 Wyoming: A trip to Yellowstone National Park
There is perhaps no greater gift in America for nature lovers than a trip to Yellowstone National Park. The Park is an American landmark that offers an astonishing array of lodging for travelers looking to experience the American wilderness at its best.
Featured Image Credit: Bureau of Land Management // Flickr.